Find Best
Stock Portfolio Management Software

for Your Business

We help you find the right Stock Portfolio Management Software for your business.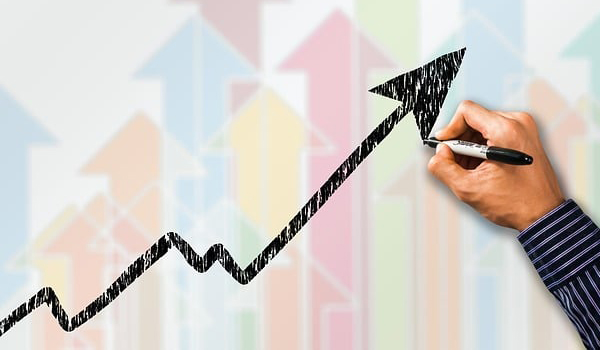 Stock Portfolio Management Software
Explore best Stock Portfolio Management Software for your business.
Browse Popular Stock Portfolio Management Software
Up-to-date listing of Stock Portfolio Management Software to assist you throughout your software selection and purchase journey.
Stock Portfolio Management Software:
Stock Portfolio Management Software serves traders and investment managers by overseeing and optimizing investment performance for themselves and their clients. This software enables tracking of mutual funds, exchange-traded funds, stocks, and bonds, offering a multitude of benefits.
Features and Benefits of Stock Portfolio Management Software:
Stock Portfolio Management Software offers numerous features to enhance business growth, including:
Comprehensive Financial Insights: Analyze investment returns, asset allocation, retirement planning, cash flow, expenses, and net worth, providing a holistic view of financial health.
Investment Monitoring: Keep a close eye on investments, review performance, and plan for retirement while evaluating account fees.
Asset Allocation Review: Perform regular asset allocation check-ups to ensure a balanced risk profile and alignment with investment goals.
Unified Portfolio Monitoring: Easily manage and monitor multiple portfolios within a single platform, simplifying the investment management process.
Performance Metrics: Access essential performance data such as Total Return, Yearly Income, TWRR/IRR, Portfolio Percentage, and more.
Customizable Views: Tailor your views to focus on key metrics and insights that matter most to your investment strategy.
Allocation Analysis: Scrutinize allocation percentages and make necessary adjustments to manage risk effectively.
Detailed Performance Analysis: Gain in-depth insights into portfolio performance with metrics like TWRR and IRR, benchmarked for comparison.
Interactive Charts: Visualize portfolio growth and performance trends through market value and performance charts.
Comprehensive Reports: Access a range of portfolio reports, including gain/loss, allocation, and transactions reports.
Historical Perspective: Use the Back-in-Time Report to review past portfolio states and track progress over time.
Enhanced Stock Research: Utilize watchlists to track preferred securities, categories, and recommendations.
Flexible Watchlists: Create and organize watchlists to monitor specific sectors, investor picks, or stock recommendations.
Effortless Data Updates: Automatically fetch pricing and fundamental data from reliable internet sources to ensure accurate information.
User-Friendly Interface: Intuitive platform design facilitates easy stock picking, research, and management.
Multi-Exchange Support: Access US and major international exchange data for a comprehensive stock analysis.
Enhanced Watchlist Management: Group watchlists into virtual categories for efficient organization and quick scanning.
Real-time Data Updates: Benefit from automatic price updates, ensuring you have the latest market information.
Types of Stock Portfolio Management Software
Individual Investor Software
Professional Investor Software
Robo-Advisors
Fund Management Software
Wealth Management Software
Trading Platforms
Open Source Portfolio Management Software
Real Estate Portfolio Management Software
Online Brokerage Platforms
AI-Powered Portfolio Management
Cryptocurrency Portfolio Trackers
Stock Portfolio Management Software empowers traders and investment managers with the tools needed to make informed decisions, optimize investments, and foster financial growth.
Who uses Stock Portfolio Management Software
Here are key users of Stock Portfolio Management Software:
Individual Investors
Financial Advisors
Asset Managers
Hedge Funds
Institutional Investors
Day Traders
Investment Analysts
Financial Planners
Investment Clubs
Risk Managers
Compliance Officers
Quantitative Analysts
Corporate Treasurers
Educational Institutions
Traders and Brokerage Firms
Asset Consultants
Regulatory Authorities
Retirement Plan Administrators

With which does software Stock Portfolio Management Software integrate?
Here are key integrations for Stock Portfolio Management Software:
Online Brokerage Accounts
Financial Data Providers
Accounting and Tax Software
Market Research Tools
Asset Pricing Services
Real-Time Market Data Feeds
Risk Management Software
Asset Allocation Models
Trading Platforms
Portfolio Analytics and Reporting Tools
Financial Planning Software
APIs and Data Feeds
Mobile Apps
Data Visualization Tools
Custodian Services
CRM Systems
Digital Payment Platforms
Compliance and Reporting Tools
Financial News and Analysis Services
Options and Derivatives Analysis Tools
Offering Stock Portfolio Management Software?
Customers in the market for Stock Portfolio Management Software are actively browsing on SaaSUncovered. Be certain they come across your Stock Portfolio Management Software.
Get Listed