Find Best
Hedge Fund Software

for Your Business

We help you find the right Hedge Fund Software for your business.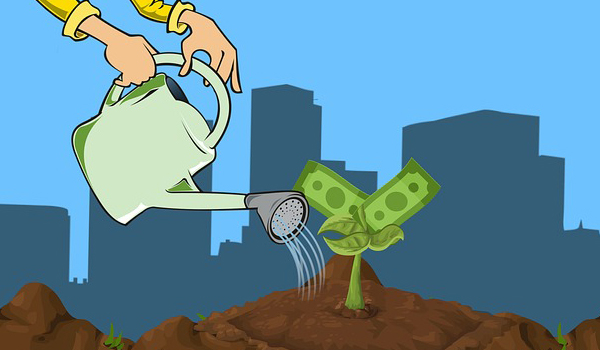 Hedge Fund Software
Explore best Hedge Fund Software for your business.
Browse Popular Hedge Fund Software
Up-to-date listing of Hedge Fund Software to assist you throughout your software selection and purchase journey.
Hedge Fund Software:
Hedge Fund Software is a software that is used by hedge fund managers to analyze fund performance, accounting of back office and managing client with the help of client management tools.
The analytics, views and reports you need can be provided to stay on top of your strategies.
Types of Hedge Fund Software
Risk Management Software
Order Management System (OMS)
Compliance and Regulatory Reporting Software
Investor Relations and CRM Software
Research Management Software
Data Analytics and Business Intelligence Software
Fund Administration Software
Performance Measurement and Attribution Software
Data Integration and Aggregation Software
Trade Execution and Algo Trading Software
Features and Benefits of Hedge Fund Software:
Hedge Fund Software offers a range of features that provide significant benefits for users in growing their business. Some of these features include:
Streamlined Front-to-Back Operations: A comprehensive asset management system streamlines front-to-back operations.
Detailed Trade and Position Management: Provides buy-side institutions with in-depth trade and position management, along with portfolio analysis and compliance setup for the front office.
On-Demand Reporting and Analytics: Users can create on-demand reports using custom query builders, charts, and smart report builders based on non-stored data, hypercube, and pivot tables.
Customized Reports: Customized reports can be designed to monitor Key Performance Indicators (KPIs) and meet specific investor requirements.
User-Friendly Portfolio Management: The software offers a highly user-friendly portfolio management system that allows users to focus on core business activities and generating alpha.
Configurable Modules: Continuous provision of configurable modules helps tailor the software to meet specific needs and enhance services.
Cost Reduction and Compliance: Asset managers can reduce back-office costs, improve Straight-Through Processing (STP), enhance client service, and comply with financial regulations.
Investor Communications and Capital Raising: The software improves investor communications and capital raising efforts.
Enhanced Research Processes: Supports data-driven research processes and facilitates investor accounting reconciliation.
Workflow Automation: Streamlines critical tasks and easily manages pre-defined workflows.
Fundraising Portal: Provides a fundraising portal to showcase funds and communicate data and documents with potential investors.
Investor Reporting: Configurable account statements and a user-friendly interface enable customized investor-specific reporting.
Compliance with Global Regulations: Helps meet global compliance regulations such as FATCA, CRS, KYC, AIFMD, Form PF, and more.
Automation and Dashboards: Integrates existing processes into automated reports, workflows, and user-specific dashboards, saving time and effort.
Strengthened Investor Relationships: Workflow automation allows users to focus on strengthening relationships with investors and making informed investment decisions.
Time-Saving Automation: Automates manual tasks, freeing up time for marketing, fundraising strategies, and data analysis.
Activity Tracking and Prospect Engagement: Gauges prospect interest through activity tracking, stores prospective investor data, and facilitates mass-mailings for effective communication.
Global Marketplace Access: Users can access a Global Marketplace for customizable apps, drawing upon the collective experience of financial professionals worldwide.
Hedge Fund Software empowers the financial community to create applications that leverage, customize, and extend the Imagine Trading System in limitless ways, facilitating innovation and efficient management of hedge fund operations.
Offering Hedge Fund Software?
Customers in the market for Hedge Fund Software are actively browsing on SaaSUncovered. Be certain they come across your Hedge Fund Software.
Get Listed