Find Best
Field Service Management Software

for Your Business

We help you find the right Field Service Management Software for your business.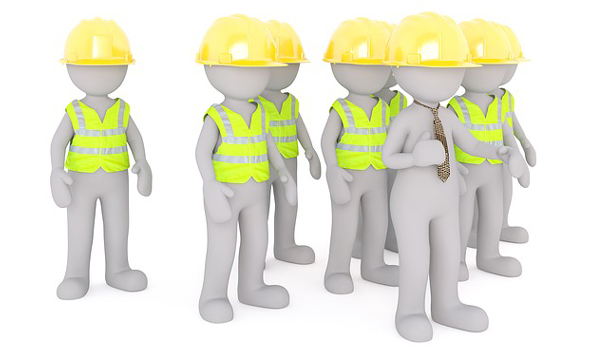 Field Service Management Software
Explore best Field Service Management Software for your business.
Field Service Management Software:
Field Service Management Software is a software, that helps businesses manage and schedule field operations, such as assigning tasks to field workers or managing inventory and parts by tracking the job progress on site and communicating with the field workers Businesses will be able to improve the quality of on-site services by using FSM software, resulting in enhanced customer satisfaction.
FSM software automates the deployment and tracking of field service personnel, provides analytics or decision support to field technicians and supports warranty or service contract/SLA management.
Features of Field Service Management Software:
Distinct features and capabilities, including apps and dashboards, are provided by Field service software solutions for technicians, managers, and customer-service support personnel. Field personnel are allowed to report job progress to their managers, order parts while still in the field, or draft and present service reports and invoices to customers, usually with a portal accessible through the app. Advanced scheduling and resource allocation options, dispatch features, and workforce optimization capabilities such as matching job need or complexity with technician skill level or certification should be included in managerial controls.
Some of the common features of field service management software are:
Dispatch management:
The movement of resources, such as vehicles or workers, to the customer sites can be tracked to ensure the completion of assigned tasks.
Scheduling:
The availability of resources can be planned and specific time slots for each task can be assigned. The resource alignment can be optimized based on progress and performance to ensure continuous customer service.
Work order management:
Work orders can be created for customer service requests. Technicians can be aligned to complete the tasks and the required documents and resources can be provided. The completed work orders can be closed and the overdue ones can be optimized.
Billing and invoicing:
Bills and invoices can be generated and share them with customers. The payment received against an invoice can be tracked and reminders can be sent to the customer to make the payment.
Contact database:
A centralized database can be maintained with detailed customer information such as names, addresses, phone numbers, and service history.
Service history:
The job performed, resources used, technicians involved, and service type can be tracked for every customer.
Types of Field Service Management Software:
Generally Field service cloud and On-premises field service are two types of FSM software.
Data are stored remotely in cloud-based field service products, allowing multiple users access at any given time. Data loss due to a computer or device malfunctioning is prevented in cloud storage, which is beneficial to businesses with many field techs.
On the other hand, on-premises field service solutions are more customizable and can offer more straightforward integrations with already established systems. These products can be less expensive over a lifetime of use since they are one-time purchases and can be a good option if customizations are needed to meet business processes.
Different types of Field Service Management Software include:
Dispatch management software:
Dispatch management software help with scheduling and dispatching field workers or vehicles for transportation. It automates work order assignment, route optimization, and task list creation. The tool can be used to monitor field operations in real time.
Features such as time tracking, scheduling, analytics dashboard, customer database, and billing and invoicing can be offered by Dispatch management software. The software solution is further sub-categorized into service dispatch management, transportation dispatch management and fleet tracking.
Work order management software:
Work order management software helps with managing and tracking work orders for the maintenance and repair of vehicles, equipment, as well as electronics. It automates service requests capturing and align them with the technicians based on availability.
Feature like calendaring, workflow management, prioritization, and others can be offered by Work order management software that streamline work order management activities.
Asset tracking software:
You will be able to generate barcodes to label assets, monitor the utilization of assets, track the asset location, and create accurate usage reports with Asset tracking software. Electronic devices, machinery, and vehicles are the assert included.
Features such as real-time tracking and reporting can be offered by Asset tracking software that improves the efficiency and effectiveness of the asset management process. The asset tracking and management system can be used to assess the performance of deployed assets and schedule maintenance or repairs accordingly.
Mobile workforce management software:
You will be able to manage and coordinate the activities of a remote workforce through a mobile application by using Mobile workforce management software.
Field technicians, sales representatives, and workers outside traditional office space are included in this.
Features such as communication, collaboration, time tracking, workflow automation, file sharing, and more can be offered by Mobile workforce management software. The tool can be used in various industries, such as transportation, construction, and healthcare, to streamline job alignment for remote workers.
Benefits of Field Service Management Software:
The benefits of Field Service Management Software include:
Improve efficiency and productivity:
The field service operations can be optimized by automating the alignment of tasks and capturing time utilization.
The administrative workload can be reduced, manual errors can be eliminated, and the productivity of field workers can be improved by this process.
You will be able to generate bills and invoices to share with customers and accept online payments through debit card, credit card, internet banking, or online wallet.
Enhance customer satisfaction:
The customer relationship management (CRM) system of the tool can be used to speed up responding to customer inquiries.
Customers are allowed to submit their service requests with detailed descriptions and pictures.
Service providers can do better analysis of the problem and correct resolutions.
Customer service history can also be tracked to identify the root cause of a prevailing issue and prevent its recurrence.
Provide better administrative visibility and control:
You get access to real-time insights into the progress of field operations including on-time completion, delayed tasks, parts or document requirements, additional services, and more.
The location of the field workers and the availability of the equipment or machinery can also be tracked to ensure on-time task completion.
You can improve your decision-making by identifying and addressing potential problems with better visibility.
Reduce travel costs for field workers:
The collaboration tools of the software can be used to update the field workers on new and ongoing tasks.
You can send real-time alerts on new task alignment, share documents and other customer information, or connect through chat or phone call to discuss the issue in detail
The need for field workers to travel between the office and the customer site can be eliminated, reducing travel costs.
Automate redundant administrative tasks:
Day to day activities such as preparing invoices and quotes for customers, tracking time or attendance of field workers, or responding to customer inquiries can be automated by using this software.
You can prevent manual errors and inefficiencies and frees up the service managers to focus on improving the productivity of your team.
Access the centralized repository of documents:
The centralized documents repository of the tool can be used to manage service-related documents. You are given access to field workers with role-based permissions such as read-only or read-and-write with this cloud-based storage.
Field workers are also allowed to use the documents in completing their job.
Choosing the best Field Service Management Software:
You need to consider the following points for choosing the best Field Service Management Software.
Opt for a customer portal:
You need to select a field service management solution that enables customers to submit service requests, check details of their service appointment, and track the progress on the service completion.
The customer should also be able to communicate with the field service technician through call or text message.
Customers should be able to upload and download service-related documents, such as contact details, a list of parts, or bills and invoices by using this portal.
Assess the document management system:
The field service management software selected by you should offer centralized document storage which should be accessible by the administrator and service provider with role-based access (read and write or read-only) to protect from data loss.
You should be able to make changes to the information, leave comments for the technicians to address and share the documents in real time.
Look for a reporting dashboard:
You need to select a field service management solution that offers access to real-time insights into field service operations through the reporting dashboard.
The dashboard should be customized with metrics relevant to your role in getting the job done.
The tool should also allow you to create and download reports from the dashboard in the desired format (PDF, Word, or Excel) and you should be able to share the dashboard with multiple administrators.
Consider electronic signature:
Your selected field service management solution should allow electronic signatures to approve digital documents.
The feature can be used to e-sign bills and invoices or approve any changes in the service request.
Customers will be able to approve the service documents or e-sign the payment receipt after the service completion.
Look for asset location tracking:
You need to select field service management solution that can track the location of the assets, such as vehicles or electronic equipment.
A variety of methods, including GPS (Global Positioning System) tracker, RFID (radio frequency identification) tags, and barcode scanning can be used to do this.
Analyze the collaboration abilities:
Your selected field service management solution should enable collaboration between the administration team and technicians.
Chat, audio/video calls, note-taking, calendars, and more are included in the features. Document collaboration abilities such as sharing files, commenting in documents, or notifying document owners about changes should also be included in the tool.
Assess workflow optimization:
Your selected field service management solution should let you create and optimize workflow for customer service requests.
You should be able to change the technician alignment, add more technicians to a task, set the start and end date of the request and add or delete tasks.
Real-time alerts should be sent to the stakeholders involved in the workflow each time it is optimized to prevent communication gaps.
Potential issues with Field Service Management Software:
The field reports that is written manually by field workers can be tedious if they have to transfer them into the field service management software.
Issues are also there around wasted time and extra paperwork.
There will be no time for actual face-to-face communication if your field workers are managed through field service management software
Although, field managers might feel that they are managing their workers effectively through the software, communication problems may arise due to the lack of face-to-face communication.
Field Service Management Software integrations:
Field service management software can be integrated with HR systems such as workforce management or time tracking and expense management software, inventory systems for spare parts ordering, as well as knowledge management systems and self-service customer portals and support systems to reduce or eliminate needless deployments, and the costs of these.
You can directly import or export customer information, asset inventory, technician job history, and more if you can integrate the selected field service management solution with an existing business application used for asset tracking or dispatch management.
Offering Field Service Management Software?
Customers in the market for Field Service Management Software are actively browsing on SaaSUncovered. Be certain they come across your Field Service Management Software.
Get Listed