Find Best
Roofing Software

for Your Business

We help you find the right Roofing Software for your business.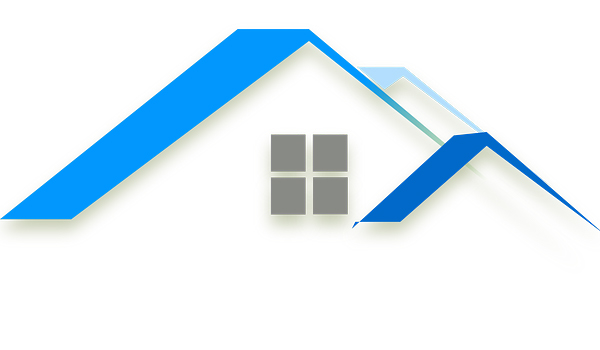 Roofing Software
Explore best Roofing Software for your business.
Browse Popular Roofing Software
Up-to-date listing of Roofing Software to assist you throughout your software selection and purchase journey.
Roofing Software:

Roofing Software is a software that is used by roofing contractors to estimate the amount of work and materials needed for repairs.
Various administrative tasks involved in running a roofing business can be automated by uisng this software.
Types of roofing software
Estimating Software
Project Management Software
Roofing Design and Visualization Software
Measurement and Takeoff Software
Customer Relationship Management (CRM) Software
Roofing Sales Quoting Software
Roofing Inspection and Reporting Software
Roofing Asset Management Software
Mobile Field Service Software
Uses of Roofing Software
Estimating and Bidding
Project Management
Design and Visualization
Measurement and Takeoff
Customer Relationship Management (CRM)
Sales Quoting and Proposal Generation
Inspection and Reporting
Asset Management
Mobile Field Service Management
Features and Benefits of Roofing Software:
Roofing Software offers a range of features that can significantly benefit users in growing their roofing businesses. These include:
Specialized Tools: Tailored estimating, management, and scheduling tools designed exclusively for roofing professionals.
Streamlined Job Management: Efficiently manage job tasks, create accurate estimates, handle work orders, and organize and dispatch contractors to job sites.
Enhanced Field Operations: Improve field service operations by effortlessly handling customer complaints, scheduling tasks, dispatching technicians, managing resources, and invoicing.
Increased Productivity: Rapidly boost productivity, achieve a higher return on investment (ROI), and ensure unmatched customer satisfaction for your business.
Task Tracking: Easily track tasks, schedule field workers, bill clients efficiently, and deliver exceptional field service experiences using the software.
Customization: Fully customizable software, allowing you to tailor its functionality to your specific needs.
Workforce Optimization: Optimize your workforce by efficiently assigning the nearest technician to customer sites and scheduling tasks with prompt and efficient dispatch.
Location Monitoring: Monitor the exact location of field technicians, ensuring they reach customer sites without delays.
Maintenance Management: Efficiently manage preventive maintenance and service level agreements, automate planned maintenance, work orders, and invoices.
Real-Time Cost Tracking: Gain real-time tracking of job costs, including labor, materials, and other expenses, all in one place.
Integration Capabilities: Seamlessly integrate operations management with tools like QuickBooks, CRM systems, and other software to enhance your business's performance.
Customer Portal: Provide a secure customer portal for clients to create jobs, access existing job information, and download PDF job reports at their convenience.
Timesheet Accuracy: Generate accurate timesheets and speed up the invoicing process.
Real-Time Business Management: Stay ahead of the competition and run your business in real-time, with improved cash flow and efficient workflows through automation.
Remote Business Management: Eliminate paperwork and manage your business remotely, with the ability to schedule tasks and manage staff from anywhere, increasing billable hours.
Mobile App: Maintain communication with field workers through a dedicated Android and iOS app.
GPS Tracking: Utilize GPS tracking to monitor field technician locations, ensuring timely job site arrivals.
Timesheet Management: Maintain detailed timesheets without the burden of paperwork.
In-Depth Reporting: Generate comprehensive reports for effective business monitoring.
Offline Capability: Collect customer data, job status, feedback, etc., offline securely, with auto-synchronization once an internet connection is restored.
eSignatures: Authenticate customer transactions with eSignatures and confirm service quality.
Photo Capture: Capture before and after photos to ensure customer issues are resolved, enhancing customer satisfaction.
Push Notifications: Receive push notifications with task details, allowing technicians to promptly address the job at hand.
Offering Roofing Software?
Customers in the market for Roofing Software are actively browsing on SaaSUncovered. Be certain they come across your Roofing Software.
Get Listed