Find Best
Accounting Software

for Your Business

We help you find the right Accounting Software for your business.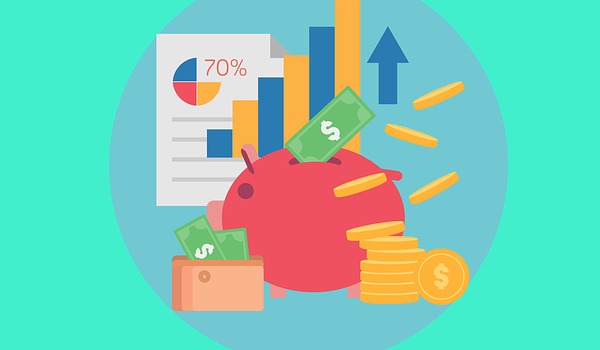 Accounting Software
Explore best Accounting Software for your business.
What is Accounting Software:
Accounting Software is an accounting information system that is used to monitor and manage the financial health of your business. The day-to-day financial transactions of an organization, including fixed asset management, revenue management, expense management, accounts receivable, accounts payable, subledger accounting, and reporting and analytics are managed and recorded by Accounting software. A record of accounting transactions is maintained within functional modules such as general ledger, payroll, journal and trial balance. A complete accounting system keeps track of the assets, liabilities, revenues, and expenses of an organization.
CFOs, treasurers, and controllers of the organization get immediate access to real time, accurate financial data as the general ledger get populated in real time by these transactions. P&L owners visibility is also allowed into their performance at the operational level.The production of quarterly and annual financial statements, including balance sheets, statements of cash flows, income statements, and statements of stockholders' equity is enabled by the systematic recording of these financial transactions.
In-house software are used by the organization or can be purchased from a third party. It also can be a combination of a third party application software package with some modifications done as per your requirement of the organization. Accounting software can be desktop based or also can be on-line based which can be accessed anywhere at any time with any device which is connected to Internet. Accounting software is an essential component of an enterprise resource planning (ERP) system.
Modules of Accounting Software:
Usually, accounting software will have two modules. These include core modules and non-core modules. Again these modules will have different sections dealing with particular areas of accounting.
Core modules:
Accounts receivable: The amount of money received by the company can be entered here.
Accounts payable: The bills and the money owed by the company are entered here
Billing: Here the invoices is generated for clients or customers
Bookkeeping: The record of collection and payment of the company is kept here
Stock/inventory: The control of company's inventory is kept here
General ledger: It is the book of the company
Purchase order: Inventory can be ordered here for the company
Sales order: It keeps the record of customer orders for the supply of inventory
Financial close management: Here, the account balances at the end of a designated time period is verified and adjusted by accounting teams
Non-core modules:
Electronic payment: It allows the processing and acceptance of electronic payment for online transactions
Debt collection: The overdue bills are collected here
Expense: The business related expenses of employee are entered here
Payroll: Tracking of salary, wages, and related taxes of each employee are done here
Reports: Here the company prints out the required data or any information
Inquiries: Important information can be looked up on screen without any edits or additions
Time sheet: time worked is recorded by professionals so that it can be billed to clients
Purchase requisition: Here the requests for purchase orders are made, approved and tracked
Reconciliation: Records from parties at both sides of transactions can be compared here for consistency
Journals: Records of both economic and non-economic transactions are kept here
Drill down: It holds various operations and transformations on tabular form
Departmental accounting: Accounting details are kept here in terms of different departments such as product, customer, functional etc.
Support for value added taxation: support for GST related issues can be solved here
Late payment reminders: Alert or reminders for late payment can be seen here.
Types of accounting software:
There are many different types of accounting software are available on the mark that suit different business sizes, industries, sectors and even work processes. These include:
General Accounting Software
Small Business Accounting Software
Enterprise Accounting Software
Cloud-Based Accounting Software
Desktop Accounting Software
Online Accounting Software
Tax Accounting Software
Invoicing and Billing Software
Inventory Management Software
Project Accounting Software
Fixed Asset Management Software
Fund Accounting Software
Personal Accounting Software
Real Estate Accounting Software
Uses of Accounting Software
Bookkeeping
Accounts Payable (AP) Management
Accounts Receivable (AR) Management
General Ledger Management
Financial Reporting
Tax Compliance
Payroll Processing
Budgeting and Forecasting
Inventory Management
Financial Analysis
Expense Tracking
Bank Reconciliation
Project Costing
Multi-Currency Support
Audit Trail and Data Security
Benefits of accounting software:
The benefits of accounting software include:
General ledger (GL) and subledger:
CFOs and controllers of the company can have a real-time view of their financial data as both journal entries and automated subledger entries are allowed to automatically populate the general ledger in modern accounting software.
Accounts payable (AR) and accounts receivable (AR):
A complete accounting software solution helps organizations to reduce records redundancy, deliver better budgeting and forecasting, as well as enable a thorough and properly categorized expense management. It also provides seamless integration into banking systems, and keeps detailed tracking records of all assets and liabilities. More accurate audits is possible with complete accounting software solution than just basic accounting.
Cash management:
Accurate cash positions can be provided by automatically reconciling cash transactions to bank statements with the cash management capabilities in accounting software.
Companies will be able to make timely investing, borrowing, and other cash decisions with automated cash forecasting based on payables, receivables, payroll subledgers, and external transactions with these capabilities.
Asset management:
The entire financial cycle of assets, including acquisition, capitalization, depreciation, and retirement are managed with the help of a modern accounting solution. Businesses can deliver accurate financial statements related to appreciation and depreciation with the help of this complete visibility.
Risk management and compliance:
An organization can have the best defense against fraud and unauthorized user access by having accounting software with built-in security, risk management, and audit controls
You can stay compliant with Sarbanes-Oxley (SOX) regulations and your enterprise can be given a secure, single source of truth for data by these internal controls and separation of duties (SOD).
Collections management:
An important accounting software capability is managing collections involving customers. It is easier to rank customers, establish collection strategies, manage collection payments, and initiate late-stage collections for bankrupt customers with comprehensive collections management.
Revenue management:
The process of using analytics can be automated to maximize revenue and profitability with embedded revenue management capabilities in accounting software.
Reporting and analytics:
Reporting and analytics capabilities are also included in a complete accounting system which help finance leaders make sense of financial health of their organization and drill down for more detailed information. Critical financial KPIs, including current ratio, quick ratio, debt-to-equity ratio, net working capital, and inventory turnover can be measured in real time by these dashboards.
Accounting software in the cloud:
Accounting software in the cloud means that the application runs on a network of remote servers instead of the location of a company. A more affordable alternative can be offered by the cloud for accounting software that lowers both operating expenses (OpEx) and capital expenditures (CapEx) because the need for companies to purchase hardware or hire additional IT staff can be eliminated. Resources can focus toward innovation opportunities, while employees on more strategic activities instead of managing IT with no costly infrastructure to support.
The move of accounting software from on-premises to the cloud is primarily due to eliminating upkeep, avoiding expensive maintenance, real-time, accurate financial data and no more shelfware.
Eliminating upkeep:
A lot of maintenance is required from staff and consultant in a legacy software systems.
Bug fixes, patches, upgrades, and maintenance fees are constantly required in these systems
The heavy lifting of tracking, diagnosing, installing, and testing fixes shifts from customer to vendor with cloud-based accounting software.
The system continually works for you instead of having you work continually to fix the system.
Avoiding expensive maintenance:
A great deal of time, effort, and money is required in on-premises software just to keep it running.
Upgrades, disaster recovery, hardware refreshes, and backups are all handled as part of the service with cloud-based accounting software.
Real-time, accurate financial data:
Often accounting software solutions were designed to 'batch transfer' transactions from subledgers to the general ledger, whereas all transactions are automatically posted to the general ledger with Cloud-based accounting software, ensuring that the GL always contains real-time data.
No more shelfware:
Companies use the licenses they need and add more users or products as they grow with the cloud's SaaS subscription model.
So, the old practice of buying extra licenses for future users and potential projects is no longer required with modern accounting software.
The future of accounting software:
The back-office accounting software has elevated to a comprehensive, mission-critical, integrated solution designed for innovation with cloud. Companies will be able to achieve financial strength for the future with these agile, adaptable cloud accounting systems . Organizations compete in a digital economy by having a modern, cloud-based accounting software solution .
Following capabilities are included in these comprehensive solutions:
Advanced reporting and analytics:
You can gain a comprehensive view into the financial performance of your organization and better understand profitability, costs, and revenue. This can be achieved by conducting historical trend and variance analyses using prebuilt metrics.
Next-generation technologies:
Next-generation technology, such as artificial intelligence (AI), blockchain, machine learning (ML), and digital assistants are often included in modern, cloud-based accounting applications.
Automation:
Organizations will be able to dramatically speed the financial close process with built-in account reconciliation and transaction matching.
Lower total cost of ownership (TCO):
The need for businesses to invest in hardware, maintenance, shelfware, and upgrades are eliminated by the cloud. A total cost of ownership that is up to 52 percent less (PDF) than on-premises customers is experienced by organizations that use cloud accounting software because of the speed and scale afforded by SaaS.
Extreme scalability:

The financial management software of a company must have the ability to rapidly and easily scale across markets, geographies, and products as it grow. Unmatched speed, performance, security, and scale is provided by the data centers of cloud accounting software.
Work from anywhere:
Finance departments will be able to work securely from anywhere, anytime, on any device as accountants, controllers, treasurers, and CFOs are allowed to access the application on any mobile device with an internet connection, from laptops to smartphones with the help of cloud accounting software.
Update cycle:

Customers to take advantage of increased automation and more features as the software comes with automatic updates.
A complete financial management suite:
The most comprehensive financial solutions can be delivered that is available with applications for core accounting and finance, direct and indirect procurement, risk management, and project portfolio management (PPM).
Disaster recovery:
The security protocols included in cloud accounting software are more extensive and modern than on-premises systems. A regular back up your data is sent to servers in multiple locations by the cloud providers, which reduces the risk that a fire or natural disaster could compromise your instance of the system and information.
Compliance standards:

Finance teams can maintain their fiduciary stewardship, shorten invoicing cycles, reduce accounting errors, comply with ever-changing tax laws and regulatory requirements, and optimize cash flow along with recording transactions, with the help of cloud-based accounting software.

Risk management:
Critical data need to be protected against theft, fraud, and other criminal mischief by accounting systems as money is tracked and managed across the organization. Companies can leverage the risk and compliance management capabilities beyond audit trails and error checks to include the separation of duties (SOD) and mapping of roles to responsibilities across the enterprise.
Features of Accounting Software
General Ledger
Accounts Payable (AP)
Accounts Receivable (AR)
Financial Reporting
Bank Reconciliation
Payroll Processing
Tax Management
Budgeting and Forecasting
Invoicing and Billing
Expense Tracking
Inventory Management
Multi-Currency Support
Fixed Asset Management
Audit Trail
Financial Analysis
Data Security
Multi-User Access
Integration with Other Systems
Cloud-Based Access
Data Backup and Recovery
Offering Accounting Software?
Customers in the market for Accounting Software are actively browsing on SaaSUncovered. Be certain they come across your Accounting Software.
Get Listed