Find Best
Scheduling Software

for Your Business

We help you find the right Scheduling Software for your business.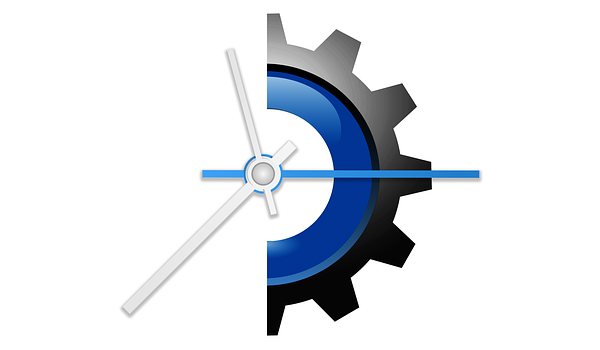 Scheduling Software
Explore best Scheduling Software for your business.
Scheduling Software:
Scheduling Software automates the process of creating and maintaining a schedule for any kind of work either it is related to medical, IT, business or construction.
Types of Scheduling Software:
There are many types of Scheduling Software available in the market depending up on the requirement of specific areas.
A cloud-based scheduling software is a great solution to businesses across various industries such as real estate, consumer electronics, marketing, advertising, finance, information technology and more.
Some of the Scheduling Software are integrated marketing, sales, support and CRM solution that are designed to help small to midsize enterprises. These software help acquiring, engaging and converting website visitors into customers. The businesses use marketing tools can be used to build relationships with customers and retain them for a lifetime with the help of cloud-based platform.
A built-in CRM in these software will allow the organization to manage and track all activities related to customers, leads and deals as they proceed through pipelines.
Project Scheduling Software:
A Project Scheduling Software helps you plan and manage your projects. It is able to centralize all work-related activities such as planning, task allocation, resource management, and reporting. Project scheduling software has transparency for both the stakeholders and team members. A project schedule in a software project is always referred during the lifecycle to understand its critical path and how your project is currently tracking as it include all phases, milestones, resources, and workflow of a project. A project schedule is helpful in case any kind of changes or modification happens in the project by providing a visual tool to understand the relationship between different roles, tasks, dependent factors and phases of a project. Task like allocating resources, running meetings, budget planning, and forecasting becomes easier by using a Project Scheduling Software.
Employee scheduling software:
Usually, Employee scheduling software are used to track vacation period, sick period, compensation period, and alert when there are any kind of conflicts. Automating the scheduling of employees increases productivity of an organization. Scheduling data may be extracted for payroll or to analyze past activity.
Mobile scheduling software also include functionality such as applicant tracking and on-boarding, time and attendance, and automatic limits on overtime which can help organizations to deal with issues like retention of employee, labor law compliance, and other challenges related to workforce management.
As the employee scheduling software is able to manage and coordinate many tasks, cost is minimized. However, it often requires a reciprocal approach from management instead of complete reliance on software as it may or may not be able to make optimization decisions.
Appointment Scheduling Software:
Appointment Scheduling Software can be useful for any size of businesses that can manage appointments and bookings. A cloud-based online appointment scheduling software can be integrated with existing websites and Facebook pages, reporting and analytics tools, calendar synchronization and more.
Appointment scheduling software can be desktop applications or web-based systems. Desktop applications software are usually licensed and installed on computer hardware of a end-user. These desktop applications often do not have an online portal for staff or customer access and also require regular maintenance, support, and upgrading by the end-user.
Web applications are usually provided by a third-party service provider. These service providers provides appointment scheduling software and features as a hosted software solution through a web browser. Customers have the option of booking their own appointments online through the Internet. As the updates are directly implemented to the cloud, these software does not require any update.
Appointment scheduling software has some primary functions that is irrespective of of whether the application is desktop-based or web-based. This include:
24/7 online availability
Online payments acceptance
The booking statistics can be monitored
Schedule access control
Integrated customer relationship management system
Generating automated reminders and notifications through email or messages
Uses of scheduling software
Appointment Scheduling
Employee Scheduling
Meeting Scheduling
Resource Scheduling
Event Scheduling
Class and Course Scheduling
Shift Scheduling for Service Industries
Project Scheduling
Client or Customer Scheduling
Personal Time Management
Benefits of Scheduling Software
Time Savings
Increased Efficiency
Reduced Scheduling Conflicts
Improved Organization
Enhanced Customer Satisfaction
Optimal Resource Utilization
Improved Communication
Real-Time Updates
Scalability
Data Insights
Flexibility and Customization
Integration with Other Systems
Features of Scheduling Software
Calendar Management
Appointment Booking
Resource Management
Availability Tracking
Automated Reminders
Calendar Sync
Customizable Time Slots
Multiple Calendars
Recurring Appointments
Reporting and Analytics
Booking Confirmation and Notifications
Self-Service Portals
Time Zone Management
Mobile Accessibility
Integration with Other Systems
Offering Scheduling Software?
Customers in the market for Scheduling Software are actively browsing on SaaSUncovered. Be certain they come across your Scheduling Software.
Get Listed