Find Best
Garage Door Software

for Your Business

We help you find the right Garage Door Software for your business.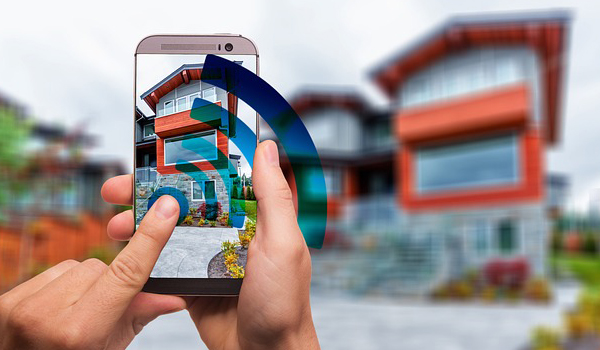 Garage Door Software
Explore best Garage Door Software for your business.
Browse Popular Garage Door Software
Up-to-date listing of Garage Door Software to assist you throughout your software selection and purchase journey.
Garage Door Software:
Garage Door Software is a software that is used by garage door installers for managing their daily business operations from accounting to distribution, installations, and service calls.
Many of these software comes with real time tracking, fully customizable report center, and credit card processing features that allows users to manage quotes, collect online payments, and book moves through mobile devices.
Types of garage door software
Garage Door Opener Apps
Garage Door Management Software
Garage Door Design Software
Garage Door Installation Software
Garage Door Maintenance Software
Garage Door Inventory Management Software
Garage Door Repair Tracking Software
Garage Door Sales and CRM Software
Uses of Garage Door Software
Remote Control and Monitoring
Centralized Management
Design Visualization
Installation Planning and Quoting
Maintenance Scheduling and Tracking
Inventory Management
Repair Service Management
Sales and Customer Relationship Management
Features and Benefits of Garage Door Software:
The Garage Door Software has several features that can benefit the user in many ways to grow their business. Some of these include:
Helpful tools are provided by the software to efficiently manage your garage door business including scheduling, dispatching, estimates, invoicing, and other.
Opportunity is provided for your clients to book wherever and whenever with online booking. They can view your availability and book directly from your website. So, the headache of always having to worry about answering the phone can be avoided.
The software allows you to quickly respond to customer requests, assign assets to the job, communicate easily with your team, and promptly issues invoices.
It provides you with a solution to get everyone on the same page, and complete jobs on time and under budget.
The information and real time communication required to resolve the problems of customer faster can be provided to increase customer satisfaction.
Integrated support solution of the software increases first call resolution and makes it easy for reps to convert a service call into a work order as the representatives in the call center and the field have enough information to communicate in real time to resolve issues.
An immediate view of the service history of customer can be provided, allowing your team to respond more rapidly assigning the best tech for each job.
Preventive maintenance work orders can be scheduled and dispatched to keep equipment running at peak performance and avoid downtime.
Your revenue can be increased while avoiding customer dissatisfaction with equipment failure due to lack of maintenance by using this software.
The quality over time can be measured with customizable call status codes to drive effectiveness and efficiency.
The average time taken by your team to resolve a problem shows the effectiveness of your process and allows you to measure overall performance and identify weaknesses.
The useful insights into the productivity of your support can be provided by measuring average reply time, first response time, and the overall volume of conversations.
All service call activity can be tracked by a visual Call Board which makes it easy to identify bottlenecks or trending equipment issues.
All of your repetitive work order management tasks can be automated.
The managers can effectively track and manage all work order information including creating work orders, updating requests, and tracking work completion across multiple facility enterprises through a single dashboard.
Field and office service activities can be performed in one integrated system.
The performance of your company can be increased from the customer service desk to the field service technician.
The software will give your organization a quantitative record and enable physical monitoring of your assets by a comprehensive scan of your assets entirely.
Asset history can be tracked and performance can be monitored, service contract sales and success can be monitored. Service revenue can be maximized with visibility of customer asset info.
The amount of paper and errors can be reduced.
Offering Garage Door Software?
Customers in the market for Garage Door Software are actively browsing on SaaSUncovered. Be certain they come across your Garage Door Software.
Get Listed