Find Best
Manufacturing Software

for Your Business

We help you find the right Manufacturing Software for your business.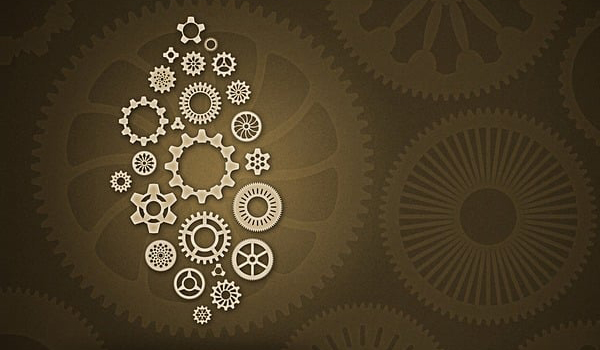 Manufacturing Software
Explore best Manufacturing Software for your business.
Types of manufacturing software
Enterprise Resource Planning (ERP) Software
Manufacturing Execution System (MES) Software
Product Lifecycle Management (PLM) Software
Computer-Aided Design and Computer-Aided Manufacturing (CAD/CAM) Software
Material Requirements Planning (MRP) Software
Inventory Management Software
Quality Management Software (QMS)
Shop Floor Control Software
Production Scheduling Software
Supply Chain Management (SCM) Software
Maintenance Management Software
Uses of Manufacturing Software
Streamlined Production Planning
Real-Time Production Monitoring
Inventory Management
Quality Control
Work Order Management
Material Requirement Planning (MRP)
Resource Allocation
Cost Control
Product Lifecycle Management (PLM)
Supplier Management
Compliance and Reporting
Data Analysis and Decision Making

Benefits of Manufacturing Software
Improved Production Planning
Enhanced Real-Time Monitoring
Streamlined Inventory Management
Enhanced Quality Control
Efficient Work Order Management
Accurate Material Requirement Planning (MRP)
Optimal Resource Allocation
Cost Reduction
Improved Product Lifecycle Management (PLM)
Enhanced Supplier Management
Compliance and Reporting
Data-Driven Decision Making
Increased Customer Satisfaction
Faster Response to Changes
Improved Collaboration
Features of Manufacturing Software
Production Planning and Scheduling
Real-Time Monitoring and Reporting
Inventory Management
Quality Control and Compliance
Work Order Management
Material Requirement Planning (MRP)
Resource Allocation
Cost Accounting and Control
Product Lifecycle Management (PLM)
Shop Floor Control
Equipment Maintenance Management
Supplier Management
Document Control
Bill of Materials (BOM) Management
Batch and Lot Tracking
Mobile Access and Reporting
Reporting and Analytics
Key users of manufacturing software
Manufacturers: Streamline production and optimize processes.
Production Managers: Ensure on-time production with resource management.
Quality Control Teams: Monitor and maintain product quality.
Inventory Managers: Optimize inventory and reduce holding costs.
Maintenance Managers: Minimize equipment downtime.
Supply Chain Managers: Enhance supply chain efficiency.
Operators and Technicians: Operate and maintain equipment.
ERP Users: Integrate software for streamlined operations.
Shop Floor Personnel: Access real-time production information.
Maintenance Techs: Diagnose and maintain equipment.
IT Professionals: Manage software and ensure security.
Business Analysts: Analyze data for performance improvement.
Executives: Make informed strategic decisions.
Compliance Personnel: Ensure adherence to regulations.
Consultants: Assist with software implementation and optimization.
Types of software and systems that manufacturing software integrates
ERP Software: Integrates with enterprise resource planning to manage production, inventory, and financial data.
CRM Software: Integrates with customer relationship management to streamline customer data and sales.
Supply Chain Management Software: Enhances material tracking and logistics within production.
QMS Software: Ensures quality control and compliance with industry standards.
EAM Software: Supports equipment maintenance and minimizes downtime.
WMS Software: Optimizes inventory management and logistics in manufacturing.
PLM Software: Assists in product design, development, and change management.
IoT Platforms: Enables real-time data collection and monitoring of machinery.
MRP Software: Supports demand forecasting and material procurement.
HRMS: Manages workforce data, labor, and payroll.
Financial Software: Tracks costs and budgets for manufacturing operations.
MES: Connects shop floor operations with planning and management systems.
Document Management Systems: Efficiently handles and stores documents.
BI and Analytics Tools: Provides data analysis and reporting for informed decisions.
Regulatory Compliance Software: Ensures adherence to industry-specific regulations.
CAD/CAM Software: Supports design, machining, and production processes.
Labor Tracking and Timekeeping Software: Manages labor and tracks productivity.
Maintenance Management Software: Enhances equipment upkeep and repair processes.
These integrations collectively enhance manufacturing operations, efficiency, and data management.
Offering Manufacturing Software?
Customers in the market for Manufacturing Software are actively browsing on SaaSUncovered. Be certain they come across your Manufacturing Software.
Get Listed