Find Best
Lawn Care Software

for Your Business

We help you find the right Lawn Care Software for your business.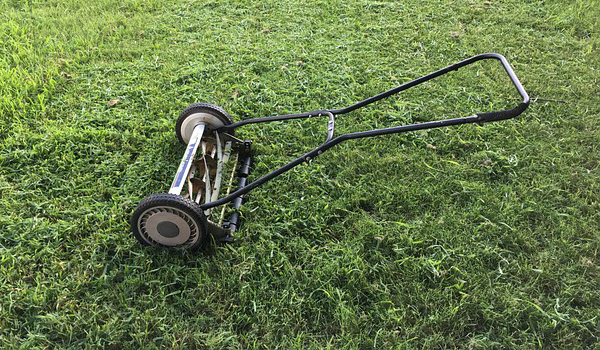 Lawn Care Software
Explore best Lawn Care Software for your business.
Browse Popular Lawn Care Software
Up-to-date listing of Lawn Care Software to assist you throughout your software selection and purchase journey.
Service Assistant
Service Assistant is a Lawn Care Software that can be used by companies of all sizes including start-ups, small businesses, mid-size and large franchises. Your company can become more efficient and ...
Read More
Lawn Care Software:
Lawn Care Software is a software that is used by grass moving and grounds maintenance companies to streamline administrative functions such as appointment scheduling, dispatching, and billing.
Types of lawn care software
Scheduling and Appointment Management Software
Route Optimization Software
Customer Relationship Management (CRM) Software
Estimating and Quoting Software
Lawn Inspection and Assessment Software
Billing and Invoicing Software
Inventory and Supply Management Software
Mobile Workforce Management Software
Reporting and Analytics Software
Uses of Lawn Care Software
Scheduling and Appointment Management
Route Optimization
Customer Relationship Management (CRM)
Estimating and Quoting
Lawn Inspection and Assessment
Billing and Invoicing
Inventory and Supply Management
Mobile Workforce Management
Reporting and Analytics
Features and Benefits of Lawn Care Software:
The Lawn Care Software has several features that can benefit the user in many ways to grow their business. Some of these include:
Many integrated features like contact management, mapping, routing and scheduling, GPS handhelds, marketing, and more can be included in the software.
Your business's logo can be put on invoices and estimates as well as a custom message such as payment terms or a quick note can be added to invoices & estimates.
Invoices can be viewed and paid online by the customer. Estimates can be turned into invoices with one click
A visit can be scheduled automatically when an estimate is accepted. Automatic follow-up texts or emails can be send if a customer hasn't responded about an estimate.
Customer credit cards can be saved and charged on one screen by accepting online payments for invoices. Deposits can be paid by the customer for work to be done and more.
Customers credit card info can be saved to their profile which allows you to charge their card each month or as soon as work is completed.
Invoices can be easily send to your customers each month automatically. You just need to choose how they want to receive invoices and then choose what day of the month to send. Invoices can be send as email, regular mail, by text message, etc.
Any property can be measured in seconds without having to visit the property. Measurements of the property, mulch beds, fence-line and more can be saved. These measurements or prices can be saved to the property profile with one click
You can add pictures to an invoice for clients that require proof of labor with the ability to attach images, and any documents. Coupons, gift cards, or any other images or documents can also be attached that you choose to upload.
A due date can be added to invoices, so that a late fee will be added automatically and a reminder invoice sent if the invoice isn't paid by that date.
Invoices can be viewed and paid online, estimates can be viewed and approved, a service can be requested by the customer at their property and more.
Custom lists of customers can be created to text based on days you will be there, services you perform, and more.
Text can be send automatically to an employee when a new stop is added to their schedule and much, much more.
Time worked, time driving, time for breaks and more can be tracked. You can start and stop a job timer to track time worked on jobs vs. time worked for the day.
Schedules and address job notes can be updated in real time.
Email templates can be created and your customer's information can be automatically filled to make each email personalized to them.
Things such as text your customers and let them know your availability to provide service, remind customers of a past due invoice, ask customers to add their credit card on file, and much more can be done automatically.
Unlimited user accounts can be created with each user having their own login and password.
The entire history of servicing can be viewed and reminders of when to service can be set. Expenses and parts related to each piece of equipment and much, much more can be tracked.
Offering Lawn Care Software?
Customers in the market for Lawn Care Software are actively browsing on SaaSUncovered. Be certain they come across your Lawn Care Software.
Get Listed