Find Best
Pool Service Software

for Your Business

We help you find the right Pool Service Software for your business.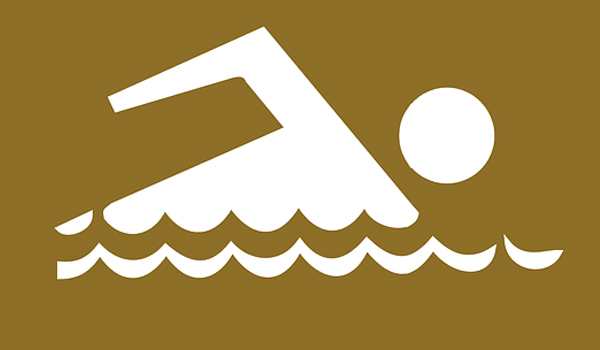 Pool Service Software
Explore best Pool Service Software for your business.
Browse Popular Pool Service Software
Up-to-date listing of Pool Service Software to assist you throughout your software selection and purchase journey.
Paythepoolman
Paythepoolman is a Pool Service Software that can be used by Pool service companies. Your billing, routing, service logging and online payments can be brought into one app. Your routes, employees, ...
Read More
Pool Service Software:

Pool Service Software is a software that is used by pool service companies to automate appointment scheduling, routing, dispatching, invocing, and customer tracking.
Types of pool service software
Pool Service Scheduling Software
Pool Water Chemistry Management Software
Pool Equipment Maintenance Software
Pool Route Optimization Software
Pool Customer Management Software
Pool Sales and Quoting Software
Pool Inventory Management Software
Pool Billing and Invoicing Software
Pool Reporting and Analytics Software
Uses of Pool Service Software
Service Scheduling and Appointment Management
Water Chemistry Management
Equipment Maintenance Tracking
Route Optimization
Customer Relationship Management (CRM)
Sales and Quoting
Inventory Management
Billing and Invoicing
Reporting and Analytics
Features and Benefits of Pool Service Software:

The Pool Service Software has several features that can benefit the user in many ways to grow their business. Some of these include:
All your customers can be tracked, each with the ability to have multiple locations and bodies of water. You can always have up-to-date contact information, wherever you go.
You can have everything you need to customize and optimize routes, along with tracking all your service stop data. Stops can be easily moved to a different day or from one tech to another.
Your customers beautiful service reports can be emailed automatically when you finish each route stop. Photos can be included along with chemical readings and dosages.
Repairs, service calls, and filter cleanings can be easily tracked. Photos can be taken by tech and the issue can be fully described so you know what parts to buy before going.
The required part can be put on the built-in shopping list and track it through every stage from purchasing to installing and finally invoicing the customer.
All the work you have done for each customer for any period of time can be easily seen, making billing a snap.
Your company logo can be added and only the details you choose, such as chemical readings, dosages, and completed checklist items can be included. So, you can customize your service report.
An easy link can be provided to follow so you can connect to your Online Account.
You can choose exactly the customers you want to import into the software.
As invoices can be generated inside QuickBooks for all the work you and your techs have done, nothing slips through the cracks.
Roots can be optimized to reduce travel time and increase profit. The total miles and time it will take to complete the day's route for you can be calculated.
After dragging and dropping the route stops in the precise order you want them, the distance and time can be automatically re-calculated so you can easily optimize your route. The created route can be saved as your new default.
Your routes can be scheduled and instantly viewed with color-coding on a map from your web browser or mobile device to help ensure your routes are optimized.
The entire company's routes and tech assignments can be viewed by Admins, Managers and Master Techs.
Photos and/or videos can be taken during service visits and can be classified as Before, After or Internal. The photos/videos that are marked as Internal can only be seen by your company's management team.
All your invoices can be managed on the web or from your mobile device. You can record payments, send electronic invoices to clients and also receive online payments for your hard work. Your clients will be able to see all their payment history from the client portal.
The chemical readings history can be easily accessed for a property while performing service visits straight from your mobile device to help your techs make better servicing decisions.
You can easily navigate to service properties using your mobile device and verify service through Geolocation feature to confirm the GPS coordinates of service visits performed.
One or more roles can be assigned to each team member to tightly control access to features and functionality.
Specific privilege assignments to techs, such as show/hide client phone numbers, enable/disable Master Tech privileges to see all company routes, etc can be made.
Your technicians will be able to complete their service visits along with all the readings, checklists, photos, videos, notes, etc without an internet connection. All the saved service visits data will be automatically uploaded to the cloud once connected to the Internet.
Your company's past service visits can be easily accessed right from your mobile device including all the visit data such as service dates, readings, readings history, checklists, photos, videos, notes, etc.
Your clients can be selectively invited to join the client portal that is included with all subscriptions. All the invoices of your client can be seen by them and they can pay their invoices from the convenience of their web browser.
Offering Pool Service Software?
Customers in the market for Pool Service Software are actively browsing on SaaSUncovered. Be certain they come across your Pool Service Software.
Get Listed