Find Best
Wireless Expense Management Software

for Your Business

We help you find the right Wireless Expense Management Software for your business.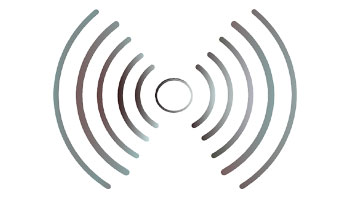 Wireless Expense Management Software
Explore best Wireless Expense Management Software for your business.
Wireless Expense Management Software
Wireless Expense Management Software is a powerful tool designed to automate the monitoring, auditing, and reduction of wireless billing expenses, resulting in improved employee productivity and enhanced business efficiency. With this software, businesses gain valuable insights into their wireless expenses, enabling them to manage and control expenses more effectively.
Types of Wireless Expense Management Software
Tangoe
Calero
Asentinel
MobiChord
vCom
SOTI
WidePoint
Cimpl
MobileWare
Cass Information Systems
Features and Benefits of Wireless Expense Management Software:
Advanced Dashboards: The software offers intuitive dashboards accessible from anywhere, facilitating strategic decision-making and streamlining complex expense management programs.
Consolidated Billing: All mobile carrier invoices are combined into a single bill, simplifying payment schedules and processes.
Plan Alternatives and Savings Estimation: The software suggests plan alternatives and estimates potential savings based on usage patterns, enabling data-driven decisions to eliminate waste and optimize mobile investments.
Invoice Validation: The software identifies and rectifies carrier billing errors, ensuring accurate invoicing.
Centralized Web-Portal: Stakeholders access timely and precise data through a centralized web portal, enhancing management and compliance across all levels of the organization.
Self-Service Functionality: Employees benefit from self-service features, enabling bill management, inventory control, order placement, and contract validation under managerial oversight, while receiving quick reports on mobile usage and potential savings.
Rate Plan Optimization: Users can analyze individual usage and map personnel to optimal wireless plans, reducing overage charges.
Tax Compliance: The software automates tax calculations, helping businesses achieve compliance with state and city legislation requirements and streamlining tax processes.
Cost Transparency: The software promotes a culture of cost transparency by providing intuitive dashboards to higher-ups, encouraging responsible mobile data usage and optimizing costs.
Wireless Audits: Frequent audits help identify and remove zero usage lines and unused device line products, allowing businesses to auction, recycle, or eliminate them as needed.
Device Management: The software supports the approval, requisition, activation, and in-office delivery of wireless devices.
Carrier Compliance: Organizations can adhere to carriers' provisioning standards for user profiles and contracts.
Dispute Reporting: The software enhances carrier-related dispute reporting, aiding in the recovery of credits.
Wireless Expense Management Software streamlines wireless expense management, providing organizations with cost-saving opportunities, enhanced control, and greater efficiency in managing their wireless expenditures.
Uses of Wireless Expense Management Software
Cost Control
Invoice Verification
Expense Tracking
Budgeting
Contract Management
Usage Analysis
Vendor Management
Inventory Management
Asset Tracking
Policy Enforcement
Expense Reporting
Cost Allocation
Auditing
Employee Reimbursement
Optimization Recommendations
Data Security
Compliance
User Self-Service
International Roaming Management
Expense Approval Workflows
Offering Wireless Expense Management Software?
Customers in the market for Wireless Expense Management Software are actively browsing on SaaSUncovered. Be certain they come across your Wireless Expense Management Software.
Get Listed