Find Best
Optometry Software

for Your Business

We help you find the right Optometry Software for your business.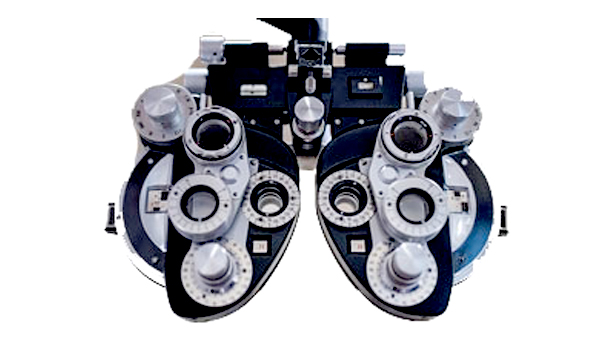 Browse Popular Optometry Software
Up-to-date listing of Optometry Software to assist you throughout your software selection and purchase journey.
Optometry Software:

Optometry Software is a software that is used by the opticians and ophthalmologists to efficiently manage your precious eyes.
The compliance, costs, cash flow, and staff of a ophthalmology and optometry business can be managed by balancing it all with secure EHR software, ophthalmic image management, practice management solutions, and end-to-end optometric revenue cycle management and medical billing services.
Features and Benefits of Optometry Software:
The Optometry Software has several features that can benefit the user in many ways to grow their business. Some of these include:
The software can monitor and adhere to secure cloud data protection, backup, and disaster recovery.
Paper charts and rigid systems can be replaced with customizable templates, one-screen summaries, deep reporting, powerful query tools, and ophthalmic equipment integrations.
You can either personalize your workflow or start with the system, as it is.
Your data can be accessed from anywhere, anytime, from any device.
You will be able to spend more time supporting your patients and expanding your ophthalmology and optometry practice rather than spending countless hours entering data by using this software.
The patient's eye treatments including medications, prescriptions for drugs, contact lenses, and glasses can be managed by using Optometry Software.
The day-to-day business of ophthalmologists can be managed and financial and administrative purposes can be handled.
Data related to billing and patient demographics can be analyzed and functions related to scheduling, appointments, reporting, and billing can be executed.
The recommendations for different treatments can be managed and physicians along with the patient can easily book the appointments and eye exams which helps in scheduling follow-up visits and managing reminders.
Broken appointments and downtime in the office can be minimized. As the Appointment Reminders functionality can be integrated seamlessly with many EHR systems, it help in sending automated appointment reminders to the patients.
The patient's appointments can be automatically confirmed in the system if the patient responds affirmatively to an appointment reminder.
The SOAP note templates or documentation to assess condition of patient, templates for eye exams, conjunctivitis, blurred or lost vision, glaucoma, diabetic retinopathy, and macular degeneration can be included in optometry templates.
The patient's intraocular pressure can be displayed through a screen on the dashboard. So, the the glaucoma risk of the patient can be evaluated by the physian by using this functionality.
As the vision and eye exam device can be integrated, the information from the practice's autorefractor and keratometer are allowed to populate the workflow template that helps in diagnosis.
The function of point-of-sale (POS) capabilities help in selling and managing the inventory of glasses and contact lenses speedily and effortlessly.
The contact lenses information on patients can be tracked.
The software can be integrated with visual field machines and other ophthalmic equipment.
Facility can be provided to record calls, that eventually improves the communication quality, listen to call records, and listen to any call.
The team can collaborate for team chat through intra-office communication. Built-in texting and email with patients can also be provided.
Office productivity can be increased by reducing the time in sorting, filing, finding, and transferring patient's information.
There is a facility to pass electronic health records and essential patient information room-to-room as the information is digitized.
The patient information can be recorded by the staff with the help of the online patient portal. The staff members can store the image based documents with pre-exam technologies in the patient's electronic health records. So, the office workflow can be speed up due to computerized health records.
The claims can be submited, tracked, managed electronically with the help of optometry software. The optometry software allows tracking the claims by connecting with thousands of payers in real time.
Settlement on the claims is easy and more money can be generated on time.
Authentication tools can be used to protect data from theft, loss, and hacking
Offering Optometry Software?
Customers in the market for Optometry Software are actively browsing on SaaSUncovered. Be certain they come across your Optometry Software.
Get Listed