Find Best
Gamification Software

for Your Business

We help you find the right Gamification Software for your business.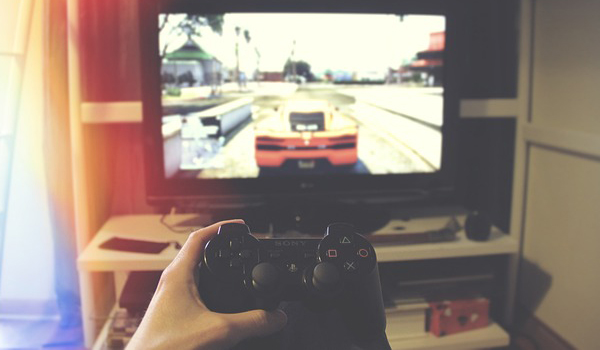 Gamification Software
Explore best Gamification Software for your business.
Gamification Software:
Gamification Software is a software that applies common video game concepts such as badges, achievements, points, leader boards, etc. to marketing strategies.
Gamification software is used by marketers to improve customer loyalty, advocacy, and engagement. Gamification software can also be used to track and reward the behavior of customers to perform certain tasks, such as sharing content or making a purchase. Sales gamification software can be used by sales team to promote healthy competition and serve as additional motivation for sales representatives. It can be either used independently or can be integrated with other marketing tools, such as loyalty management software or brand advocacy software.
Features and Benefits of Gamification Software:
The Gamification Software has several features that can benefit the user in many ways to grow their business. Some of these include:
Fully customizable gamification solutions designed can be offered to enhance marketing campaigns.
The input of certain behaviors can be tracked or allowed.
Rewards such as points or badges can be allocated.
Analytics can be provided to track behaviors and successful users.
It can have either a public or private leader board function.
A community of advocates can be build and your customers, developers, partners, and employees can be invited to complete challenges, referrals, product reviews, social media posts, and more.
After completing these personalized challenges which can be targeted to groups or individuals, they automatically earn points, badges, and levels to redeem professional perks and privileges.
All completed activities and the ROI of those activities can be easily visualized and reported.
It can be integrated with your CRM and marketing automation platform to guide members through the entire customer journey.
Your social networks can be monitored and Social Listening, Brand Monitoring, and real time content curation can be performed.
You can grow your digital audience and get qualified leads with simple interactive content through your app, your website or social networks.
The social conversation of your customers and users are having about your brand on social networks, forums, and media can be analyzed.
Game mechanics can be applied to non-game contexts in order to boost engagement and successful end results.
Employee can choose the pace of their learning and their own engagement with it, which ultimately makes them more engaged.
Employee can learn concepts and skills they need to complete their job by moving through training modules.
The sense of mastery can be affirmed by each badge they receive for a completed module or certificate they earn for finished courses.
The critical onboarding, training, and ongoing performance management initiatives for a company taken by HR person can be gamified.
A message can be send to potential job candidates that your team is invested in motivation and engagement by introducing gamified elements to recruits.
The software can help sales team to concentrate on competitive nature into key sales enablement tasks.
Documenting tasks in a CRM, scheduling call appointments, and promoting quick contract turn around can be gamified and overall revenue generation can be improved.
Customer support and help desk representatives can simplify their process by gamifying parts of the process as it can take care of highest completion rate, best customer satisfaction rate, or another custom internal metric.
Gamification engages customers at all points in the lifecycle including customer retention, long-term customer satisfaction, and increased lifetime value.
Offering Gamification Software?
Customers in the market for Gamification Software are actively browsing on SaaSUncovered. Be certain they come across your Gamification Software.
Get Listed