Find Best
Customer Engagement Software

for Your Business

We help you find the right Customer Engagement Software for your business.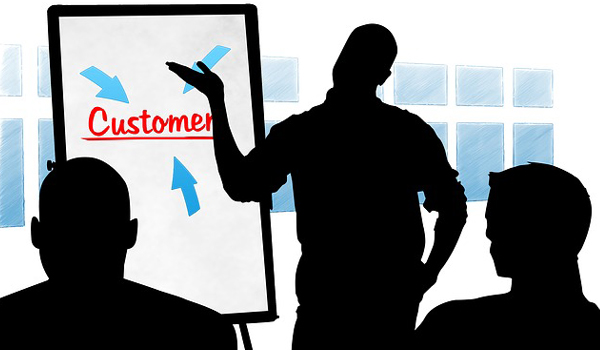 Customer Engagement Software
Explore best Customer Engagement Software for your business.
Customer Engagement Software:
Customer Engagement Software is a software that is used by marketers and business managers to create and track and manage customer experiences with personalized, engaging content through a number of touch points as well as challenges.
Features and Benefits of Customer Engagement Software:
There are several features of Customer Engagement Software that can benefit the user in many ways to grow their business. Some of these include:
The software can manage the interactions and communications with the customers through web chat, CRM systems, social media, customer self-service, as well as marketing personalization.
The field data can be captured and synchronized with back end CRM platforms.
As Customer engagement software encompasses the complete span of the customer interactions, it can guid the potential as well as the present customers through the entire journey that they have and helps in providing the correct information to the perfect person at a given time.
It is also provides value to a customer consistently.
You can become a smooth operator and build your brand loyalty through this software as it is easy to implement, use and scale.
An emotional connections with customers can be created that can improve customer satisfaction, sales, and customer retention
New opportunities can be created for marketing teams to find new customers, and engage with existing ones.
Companies can earn trust, loyalty, and solve problems before customers are even aware they exist by proactively connecting with customers when they need help the most.
Personalized messages can be automatically send to customers across multiple devices and platforms by Customer Engagement Software that helps companies manage, analyze, and optimize its customer journey.
All the customer data of a company can be collected in one place and a highly personalized experience can be delivered for customers based on the device they are using, their order history, the status of a support ticket, activity on social media, or any number of custom variables.
Real time insights can be gained, things like click-through rates can be tracked, and the impact of their work can be understood by using powerful analytics in customer engagement software which makes it easy for a company to calculate its effectiveness, and identify new areas to improve customer relationships.
It provides a a holistic view of its customers by gathering data from all the disparate systems that a company uses, like social media, sales and marketing automation systems, customer support help desks, or sales databases which help the business to understand its customer journey and how to improve its customer experience.
As the customers get the support and the attention they need without even having to ask for it, with smart, thoughtful recommendations, answers to their most frequently asked questions, and quick, personalized resolution to their problems when they contact support on their preferred channels, the overall customer experience gets improved.
Personalized messages can be auto triggered in real time across the journey of a customer.
Your campaigns can be hyper-personalized at the preferred time of the day of each user on channels they are most likely to engage.
Based on behavioral signals and patterns, the at-risk, loyal and upsell-ready customers can be identified.
Funnel performance can be splited and compared based on demographics, devices, custom time frames and much more. The amount of time a user takes to complete an action can also be tracked. So, your engagement and messaging at every stage can be optimized.
Better campaigns can be build with deep user insights. Engagement data can be sliced by product, device, channel, time, or any segment. You can also discover the point where users drop off or what characteristics can drive your power users.
Offering Customer Engagement Software?
Customers in the market for Customer Engagement Software are actively browsing on SaaSUncovered. Be certain they come across your Customer Engagement Software.
Get Listed