Find Best
Scrum Software

for Your Business

We help you find the right Scrum Software for your business.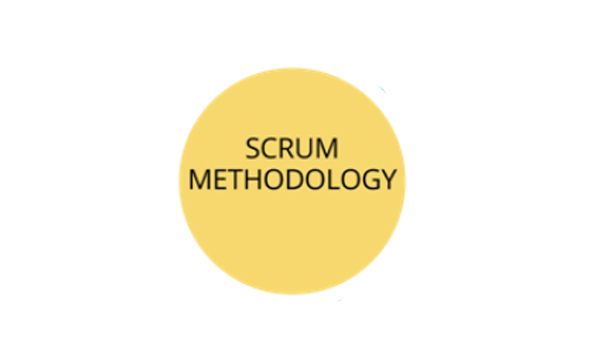 Scrum Software
Explore best Scrum Software for your business.
Browse Popular Scrum Software
Up-to-date listing of Scrum Software to assist you throughout your software selection and purchase journey.
Scrum Software:

Scrum Software is a software that provides an agile framework for developing, delivering, and sustaining complex products.
The team memebers can break their work into goals that can be completed within time-boxed iterations, called as sprints. Progress can be tracked in 15 minute time-boxed daily meetings, called as daily scrums. The team has sprint review to demonstrate the work done and sprint retrospective to improve continuously at the end of the sprint.
Types of Scrum Software
Scrum Project Management Tools
Agile Task Management Tools
Sprint Planning and Retrospective Tools
Scrum Board Software
Agile Reporting and Analytics Tools
Collaboration and Communication Tools
Burndown Chart Tools
Agile Portfolio Management Tools
Agile Estimation Tools
Agile Test Management Tools
Features and Benefits of Scrum Software:

The Scrum Software has several features that can benefit the user in many ways to grow their business. Some of these include:
A real time agile collaboration tool can be build to allow transparency and communication across distributed, remote or co-located teams.
An engaging, intuitive, collaboration experience can be provided forr your team members whether they are distributed, remote or co-located.
An unlimited number of tasks and projects can be seen in a regular list, or in Kanban style or Gantt chart.
The progression of your tasks can be demonstrated according to planned stages or deadline dates.
Tasks can be set online and time track their completion. Holidays and weekends can also be excluded from a day from deadline planning which means a certain number of hours for each task can be allocated, actual time spent by a developer can be tracked and then the planned time can be compared with the actual number.
As you can work with external users, add them to groups and tasks, it will become much easier to track their activities and progression according to a plan.
Free workload planning as well known as workload management can be done by using this software.
Internal communications such as chats, groups, document management, event scheduling to calendars can be provided.
After receiving a task, that can be defined for oneself or assigned to a colleague, or delegated.
Project management features of the product can be imbedded in the 'groups'.
All of the files, discussions, and tasks pertaining to a specific project are stored in a a dedicated group and can be accessed only by those users who are relevant to the project.
The tasks can be integrated into the group calendar and the time spent on each task within the project can be tracked.
As the projects can be created in the Extranet, clients or partners can participate fully in them.
You can view tasks and subtasks in a Gantt chart with status, responsible person, and chronological relationships which gives a full picture of the progression of the project at a single glance, and help identify potential or existing delays.
The task can still be modified directly from the table or Gantt chart once a task is created.
You can establish logical relationships between tasks with the help of task dependencies. A dependency can be established by simply dragging an arrow from one task to another. Moving one task can automatically change start/end dates for other tasks in the project once a dependency is established.
Kanban view is available for tasks and projects as well as inside task planner and the stages are fully customizable and can be set by each user individually.
You can finish more tasks on time and identify which ones are getting dangerously close to being overdue by the employee workload planning in project management.
Monthly reports on time spent on tasks for each department and each employee can be genertaed.
If you or one of your colleagues has a task with some problem or is incompletely assigned either overdue, not evaluated after completion, or no deadline stated, etc. that can be indicated by the counter.
As counters and roles can pull up a graphic showing tasks and their statuses for departments, groups, or individual employees, they simplify the work of supervisors.
A checklist can be added to a task to follow the progress step by step which is very convenient when a task involves several steps or there are multiple participants.
Points can be added to the checklist by the participants and also they can mark their completion. The exact status of an ongoing task can be seen by a quick glance.
Regular chores and recurring work routines can be automated by repeating tasks and task templates.
The overall efficiency of a certain department or the whole company can be analyzed the pre-set Efficiency Report template.
Offering Scrum Software?
Customers in the market for Scrum Software are actively browsing on SaaSUncovered. Be certain they come across your Scrum Software.
Get Listed