Find Best
Restaurant Management Software

for Your Business

We help you find the right Restaurant Management Software for your business.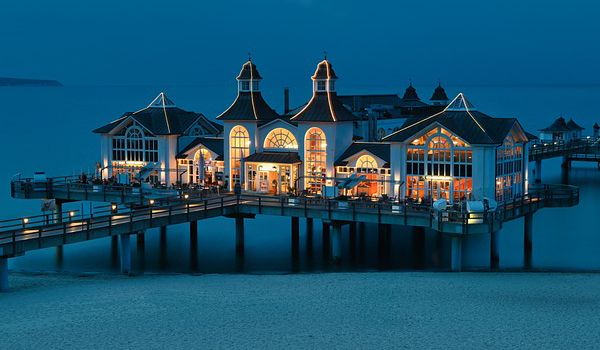 Restaurant Management Software:

Restaurant Management Software is a software that is used by resturants to integrate and automate accounting, scheduling and inventory control.
The software helps restaurant owners and managers to run a restaurant end to end effectively.
Features and Benefits of Restaurant Management Software:

The Restaurant Management Software has several features that can benefit the user in many ways to grow their business. Some of these include:
Restaurant employees can keep a track of inventory, payroll, orders, and analytics by using this software.
Business practices at multiple locations can be compared, the onboarding process for new employees can be made easy, and employee effectiveness can be tracked.
A wide range of features for either niche restaurant types or restaurants as a whole can be provided.
Inventory management, POS, employee management, accounting, order management, reservations, or payroll can be provided.
It help run both the front and back of house and back-office support can also be provided.
Your menu can be refined to make one-time customers into regulars. Detailed reports about orders delivered can be accessed and a breakdown of how your menu is performing by time and day of the week can be viewed.
Loyal customers, common meal preferences, and average amounts spent can be easily identified.
The status of each order can be tracked and updated by your staff as opened, served, billed, or closed with the click of a button.
Orders can be delivered faster without having to run between the back and front of the house by delivery and kitchen staff.
Stock can be updated as it is sold and your inventory can be tracked in real-time. You can get notifications about low inventory levels and expiring items without spending hours scrolling through paper registers and spreadsheets.
You can spare your customers the long wait and offer the option to reserve a table in advance. The interactive table selection module of the app can be used to easily allocate tables and send instant booking confirmation to customers via email or text.
Your buying process can be streamlined and expenses can be recorded as they occur. The supplier can be selected, invoices can be uploaded, and items purchased can be added to automatically calculate totals. You can also keep track of monthly costs, preferred suppliers, and even rate contracts for regular monthly supplies.
It can be made easier for customers to provide feedback with forms optimized for mobile. Real-time insights about delivery, ambiance, and service to improve the overall dining experience can be provided.
As the important systems in your organization can be connected, you can save yourself from the complexity of managing separate software for POS, inventory, and accounting.
The best possible restaurant guest experience can be created by partnering with the customers to tackle the unique challenges of the restaurant environment.
Restaurant inventory can be tracked in order to make accurate purchasing decisions and avoid spoilage. Revenue and expenses can also be tracked within the platform.
A loyalty program can be created to offer coupons or discounts to frequent customers or to lure back infrequent customers.
Credit card payments can be processed within the platform.
You will be able to see all the tables in a restaurant, their availability, and the status of their orders.
You can send order tickets to the kitchen to either be printed or appear on a screen.
The software help create an online ordering service for delivery and takeout.
Analytics tools can be provided that reveal important business metrics and track progress.
It can be connected to external systems and applications as needed to complete team workflows.
Current inventory against menus and recipes can be tracked in order to ensure that the restaurant is properly stocked.
Tool can be provided to place customer orders and collect payment.
You can see which tables are free and which are occupied, so that tables can be assigned customers as they arrive.
Tools can be provided for the kitchen to receive customer orders through tickets so that they can be prepared and delivered to the proper table.
Tables can be reserved in advance so that the restaurant is not overbooked at the time of the reservation.
Work schedules can be created for your employees.
Offering Restaurant Management Software?
Customers in the market for Restaurant Management Software are actively browsing on SaaSUncovered. Be certain they come across your Restaurant Management Software.
Get Listed