Find Best
Recycling Software

for Your Business

We help you find the right Recycling Software for your business.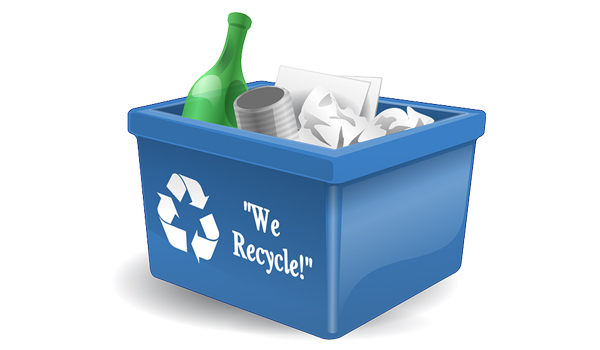 Recycling Software:

Recycling Software is a software that is used by waste and recycling companies to manage their businesses in buying, inventory tracking, & selling of materials.
The software helps in minimizing supply costs, managing inventory, and maximizing margin. A complete solution set can be provided for the fast-growing and rapidly evolving global recycling market including paper and packaging, plastics, or the metal recycling industry.
Features and Benefits of Recycling Software:

The Recycling Software has several features that can benefit the user in many ways to grow their business. Some of these include:
Every part of your business operations can be covered from the optimization of your fleet, to managing inbound material coming from suppliers, material grading and contamination recording, to inventory management, as well as material sales and material trading.
Your supply costs can be managed effectively by ollecting recycled material from different suppliers, dealing with numerous sites, and understanding transportation impact in paper recycling.
A wide range of data can be consolidated into one central repository to have complete visibility of your operations.
You can easily configure the data, extract critical information and make important business decisions by powerful reporting capabilities of the software.
Standardization and consolidation can be offerd for managing scale house operations, to creating standardized or custom pricing mechanisms, carrying out demand planning, and creating supplier contracts.
The challenges like understanding your margins, changing prices, complex pricing structures, contamination of material, downtime of facilities, employee safety that are mostly faced by recycling companies can be addressed by the software. These challenges can be addressed by giving best insights and streamlining your daily operations.
As it can be integrated with a large variety of scale house indicators in real-time,the double entry of weigh ticket data can be eliminated.
Pricing, customer self-billing and supply and demand matching can be supported.
Data and analytics can be provide which in turn provide maximum insights on the business.
Worldwide users can count on its browser-based reporting, touchscreen point-of-purchase, point-of-sale, production and tagging to streamline their operations.
Back office transactions can be fully integrated and managers can be kept alert of ahead of potential critical business anomalies by exception.
Compliance can be assured on metal purchases, and essential reporting such as Purchase Summary, Transaction Detail, and Cashier Reports can be run.
Buying scrap materials and paying your customers can be made easier as it can be used with most tablets and PC's
Your back office login can be used to manage all aspects of your buying.
Sales contracts can be created and shipments can be performed. Inventory and cost of materials can be controlled. PO's, sales contracts can be created and shipments can be performed.
Tickets can be created and signatures and fingerprints can be captured. Driver's licenses, passports, & IDs can be saved. Images of customers and materials can be taken.
State reports can be produced and automatic uploads of data to government agencies can be performed. You can have quick access to inventory position and potential profitability.
Transactions can be performed and those can be synchronized to the system from anywhere.
Offering Recycling Software?
Customers in the market for Recycling Software are actively browsing on SaaSUncovered. Be certain they come across your Recycling Software.
Get Listed