Find Best
Environmental Software

for Your Business

We help you find the right Environmental Software for your business.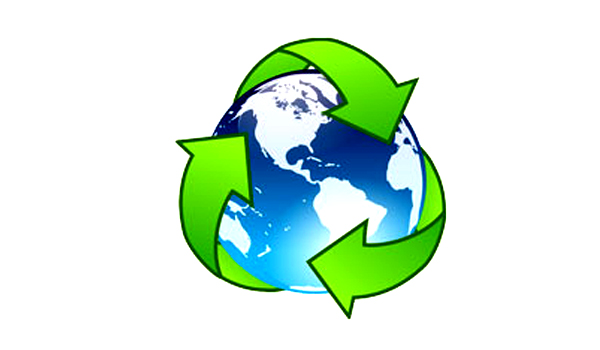 Environmental Software
Explore best Environmental Software for your business.
Browse Popular Environmental Software
Up-to-date listing of Environmental Software to assist you throughout your software selection and purchase journey.
Environmental Software:
Environmental Software is software that is used by companies to streamline the management of key environmental requirements by focusing on air, water and waste regulatory compliance.
Internal environmental policies can be tracked, reported and enforced by using Environmental Software. Also known as Environmental Management Systems (EMS), the software helps organizations to be compliant with government regulations and provides the ability to incorporate environmental concerns into their risk management programs.
Types of environmental software
Environmental Data Management Software
Environmental Modeling Software
Geographic Information System (GIS) Software
Environmental Compliance Software
Environmental Impact Assessment (EIA) Software
Sustainability Management Software
Environmental Auditing Software
Environmental Reporting Software
Features and Benefits of Environmental Software:
The Environmental Software has several features that can benefit the user in many ways to grow their business. Some of these include:
The software helps organizations to automate data collection and compliance, and ease identification and issue remediation of environmental waste.
It enables the user to know, delegate, report, monitor and manage their regulatory compliance and internal controls in a simple and effective manner.
All stages of the compliance lifecycle can be effortlessly captured, managed, and tracked from a single online dashboard.
Permit conditions can be consolidated, compliance tasks can be assigned, ongoing monitoring requirements can be recorded, trend analyses can be performed, and report generation can be automated with EMS.
Processes can be streamlined and improvements for managing air, water and waste programs can be accelerated.
Permit thresholds, waste inventories, and GHG emissions can be tracked and reported.
Regulatory compliance can be increased and risk from hazardous waste, wastewater, air emissions and refrigerants can be reduced.
Environmental impact can be minimized to meet organizational goals and stakeholder expectations
Cost can be reduced by driving down energy usage and reducing waste
KPIs can be established, success rates for procedural changes can be improved, and environmental programs can be proactively managed.
Reports can be easily generated to meet local, state and federal environmental reporting formats.
ISO 14001 requirements can be maintained for certification success.
The software not only save time and money but also prevent adverse impacts on the environment.
The challenges for environmental management teams such as miscommunication between departments with respect to environmental and permit requirements, not following all aspects of a specific requirement, and being unaware of changes to specific environmental regulations can be addressed by using this software.
All permit and regulatory requirements can be centralized and the execution of tasks can be simplified.
Corrective actions of regulatory issues can be ensured and equipment are escalated and addressed in a timely manner by automated follow-up capabilities.
Organizations can stay up to date on changing demands for environmental compliance with real-time updates by monitoring regulations.
Critical and applicable environmental regulations can be permitted by inventory. Responsibility, escalation, tracking & record keeping, alert notifications and custom escalations can also be established.
Monitoring parameters and frequencies can be managed. Limits for air, water and waste can be permitted. Log of results can be analyzed and maintained. Compliance can be validated with internal and regulatory limits.
Profiles can be managed by waste category, such as hazardous waste management. Permitted waste generation quantity can be recorded. Waste containers can be managed. Manifests can be generated and vendor transport/disposal can be tracked.
QR/Barcode labeling can be generate and used for fast access using Mobile devices.
Environmental regulatory updates can be received about new and upcoming legislation. Applicability to operations and business can be assessed and compliance timeline can be prepared.
Transparency and visibility to operational performance and compliance across multiple sites and enterprises can be ensured by data mining, analytics and periodic regulatory reporting capabilities.
Uses of environmental software
Environmental data management: Helps collect, store, and organize environmental data.
Modeling and simulation: Analyzes and predicts environmental behavior through modeling techniques.
GIS analysis: Maps and analyzes environmental information using spatial data.
Compliance management: Tracks permits and ensures adherence to environmental regulations.
Impact assessment: Evaluates potential environmental impacts of projects or activities.
Sustainability tracking and reporting: Measures and manages environmental performance and generates sustainability reports.
Auditing: Conducts environmental audits to assess compliance and identify risks.
Reporting and documentation: Streamlines the generation and submission of environmental reports.
Offering Environmental Software?
Customers in the market for Environmental Software are actively browsing on SaaSUncovered. Be certain they come across your Environmental Software.
Get Listed