Find Best
Pediatric Software

for Your Business

We help you find the right Pediatric Software for your business.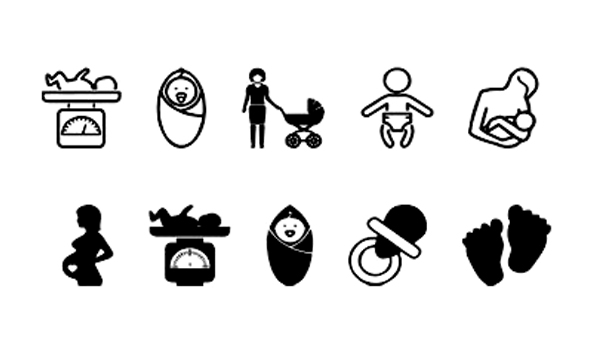 Pediatric Software:

Pediatric Software is a software that is designed for Pediatric Practices to automate their operations.
The software is used by neonatal centers to record complete Pediatric History including Prenatal History, Natal History, Pregnany and Birth History.
Features and Benefits of Pediatric Software:

The Pediatric Software has several features that can benefit the user in many ways to grow their business. Some of these include:
As the templates for office visits are divided into Initial, Well Baby, and Sick Baby visits, pediatrician can focus on the relevant information from each custom template.
The family history of child is recorded in detail, including past and current medical problems, current medications, and allergies. Also a special emphasis is given on the medical history of mother.
Various information such as demographic information, family history, birth and development information, feeding history, immunization records, and skin tests can be included in History charts using which pediatricians can mark or write on charts as they do in conventional examinations. However, these charts are stored electronically.
A clear and complete record of all of the child's immunizations beginning from birth can be generated easily can be provided by the Immunization section and also Immunization reports can be generated easily.
A collection of various growth chart images that were developed by the National Center for Health Statistics can be provided by Growth Chart Images section. The relevant chart can be marked and attached to the patient's encounter for future reference by the Pediatrician.
Lab test requests can be submitted directly from the record of patient and the system also retain the request details.
Results can be downloaded by the lab directly back into the patient's record through an interface with the lab once the tests are completed. The system also issue an alert that the results have been received.
It has a comprehensive medications management capability supporting features including alerts for allergies, interactions, and formularies.
The medication and prescription history, dosages, and refills of patient can be retain by the software.
The need for handwritten prescriptions and the problems typically associated with them can be eliminated as prescriptions are easily transmitted electronically to patients' pharmacies.
Management and payments including multiple guarantors per patient becomes easier.
Siblings can be connected with same or different surnames.
A single operation is required when updating demographics for same family patients.
Reports can be genertaed on all patients, individual patients, or sibling connected patients.
It is a powerful management and financial tool that help protect revenue in advance.
Siblings can be scheduled on same or different days, for same or different providers, and for same or different reasons.
Interactive appointment reminder texts can be send to guarantors' or guardians' cell phones.
Financial Pediatrics practice analytics, reports as well as dashboards can be provided.
Appointments can be auto-created in your Calendar, a confirmation can be send to the Patient, and the Patient can be reminded to turn up on the day of the appointment.
Data from Past History and Current Visit can be included. All the clinically significant data from PMH and Current that were recorded in this encounter can also be included.
Scheduling of Doctors, Multiple Doctors, Multiple Doctors with Resources such as rooms, beds, chairs, procedure machines, or any other combination you require can be handled.
Auto SMS and Email appointment reminders can be set for Patients and Doctors.
Offering Pediatric Software?
Customers in the market for Pediatric Software are actively browsing on SaaSUncovered. Be certain they come across your Pediatric Software.
Get Listed