Find Best
Land Management Software

for Your Business

We help you find the right Land Management Software for your business.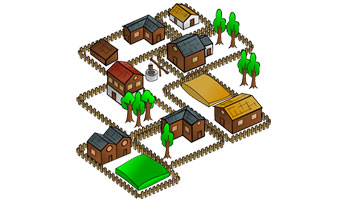 Land Management Software
Explore best Land Management Software for your business.
Land Management Software:
Land Management Software is a software that is used to consolidates all land related data into a single system and manage all land acquisition related activities to maximize its benefits.
It help businesses and government agencies to handle the rights of land, permission, inspections, mineral and surface leases. The entire E&P land life cycle can be streamlined by using this software.
Features and Benefits of Land Management Software:
The Land Management Software has several features that can benefit the user in many ways to grow their business. Some of these include:
The software can be used in oil and gas industry by field brokers so that documents can be quickly created, GIS maps can be viewed, and payments can be tracked.
Municipal assets and infrastructure can be managed by using this software.
Land management activities such as natural resources, cadastre, registry, valuation, and GIS analysis can be managed.
Your community development workflow can be streamlined while improved, more convenient customer access and support can be provided.
The problems faced by the organizations in managing and monitoring large areas of land can be solved.
Geographic Information System and Management Information System can be used in the software to manage, update and monitor land related data and information.
Govt. records like deeds, Plot maps, Non-encumbrance certificate, Banda Parcha, Khathiayan, etc can be stored.
All key elements of land administration management can be automated and integrated.
All aspects of the application, evaluation, granting and compliance monitoring of mineral, surface and water rights, and their related legal agreements can be facilitated.
Visualization of map, selection and validation of coordinates, restricted areas, etc. can be enabled by advanced GIS component.
Task management and configurable workflows and business rules can be provided that reflect business processes.
Processes can be streamlined to validate applications and renewals.
Extractive Industries Transparency Initiative (EITI) reporting can be provided.
Competitor intelligence, monitoring, advanced approvals, escalation and notification framework.
It has customized audits and reporting functionality that is compliant with legislative requirements
Communications can be managed between your organization,government agencies and Native Title Holders.
It can be seamlessly integrated with other enterprise systems.
Management of onshore and offshore operations can be streamlined and it can be ensured that all regulatory and private stakeholder obligations are met.
Municipal management in the areas of land registry, land cadastre and real property tax management can be improved.
A unified and standardized project management workflow throughout the parcel subdivision process can be provided.
The parcel management activities including splitting, amalgamating, subdividing, creating and adjusting parcel boundaries can be guided for guide the inexperienced user.
Functionality such as bidirectional integration with registry module, client managed workflow with user friendly interface, open architecture in compliance with open GIS requirements, controlled user access levels, wizard driven parcel map maintenance, job tracking through unique project ID and business model driven application can be included in the software.
Recording, indexing and archiving large volumes of land records and transactions for sellers, buyers, owners and lenders can be done.
A full registry automation solution can be provided to retain complete, official, and historical records of ownership and encumbrance transactions for parcels.
Existing manual land registration systems can be modernized and automated.
The ability to incorporate local land registry data into regional, state and national registry systems can be provided.
Archiving and public access to electronic land and property information can be enabled.
Standalone can be operated or integrated with existing cadastral mapping and property valuation systems.
Transparent, accurate and auditable land records can be created and retrieval of information over the Internet can be enabled.
Valuations can be received and processed as well as registers based on these valuations can be updated.
A government's existing land valuation information can be integrated into the database including such elements as market value, sale price, taxable market value and tax category.
Market Valuation, Taxable Value Approval and Tax Category Assignment can be requested by the user.
New Valuation Parcel can be created.
A historical record of assessed values for all parcels can be accessed.
Time and date of valuations can be tracked.
An Interactive Parcel Map can be used and a Valuation Work Package can be created.
Bi-directional integration with the registry and cadastre is allowed.
Offering Land Management Software?
Customers in the market for Land Management Software are actively browsing on SaaSUncovered. Be certain they come across your Land Management Software.
Get Listed