Find Best
Janitorial Software

for Your Business

We help you find the right Janitorial Software for your business.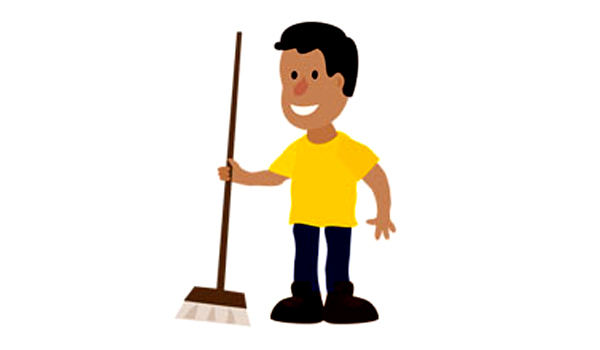 Janitorial Software:
Janitorial Software is a software that is used by janitorial and custodial businesses to schedule staff, automate bids, and send bulk emails.
Robust scheduling, time tracking, supply management, problem reporting, translation, and much more can be done by using this software.
Features and Benefits of Janitorial Software:
The Janitorial Software has several features that can benefit the user in many ways. Some of these include:
Your daily tasks such as scheduling missing shifts, tracking time, organizing supply runs, managing reported problems, and much more can be accomplished in less time.
All the information required for the cleaners to do their best work can be provided in their native language. It also allow easy time tracking, problem reporting, supply requests, and location alerts.
Your cleaners' time can be tracked from anywhere, on any iOS or Android device.
Staff performance can be measured and healthy customer relationships can be maintained by an automated, easy-to-use inspection tool for your commercial cleaning business.
It help cleaners to understand what success looks like on-site with cleaning instructions. Commercial cleaning companies can improve profitability by enhancing their daily tasks.
You can keep your team connected and informed by easily sending messaging between your cleaners, managers, and clients.
You can have at-a-glance information about the status and health of your cleaning locations and cleaners through metrics functionality. Problems reported per location, cleaner schedule variance, inspection information, and more can be tracked.
Your cleaners can read instructions for cleaning in their native language with the click of a button.
It is easy to manage, track, and resolve issues by using this software. You can tackle on-site issues proactively, rather than hearing about it after the fact by problem reporting feature of the software.
Any supplies required by your cleaners can be tracked. This can be done even by location.
A seamless way to collect payments from your clients can be provided compared to conventional payment methods
A cleaning process can be created that emphasizes your cleaning standards.
Timely communication can be delivered allowing you to increase your efficiency and productivity.
It show customers and building patrons what you are doing to protect their health.
Every inspection report can be analyzed and cleaning trends can be calculated and this data can be used to identify the cause and then implement the right corrective action.
The software makes it easy to keep everyone in the loop by updating everyone in real time.
The cleaning services can be scheduled and effectively managed ahead of time instead of delivering services late. Labor costs can be reduced by setting your in-house or contracted cleaning company up for success.
A direct correlation between a clean facility and a company's profits can be shown. The organization's customer service capabilities can be improved if your janitorial team wants to increase its perceived value.
Any visitor can directly report sanitation issues to your team with their mobile device. Your ability to protect and even your team's project budget can be increased by improving on-site customer experiences.
The software can be used to track and graphically summarize your performance. You can click on the graph to easily reveal the source data as you spot positive and negative cleaning trends. This data can be used to plan, implement, and confirm that these changes are positively affecting your cleaning services.
Not only your overall service delivery can be improved but also your employee accountability can be raised by continuing this process.
Offering Janitorial Software?
Customers in the market for Janitorial Software are actively browsing on SaaSUncovered. Be certain they come across your Janitorial Software.
Get Listed