Find Best
Fax Server Software

for Your Business

We help you find the right Fax Server Software for your business.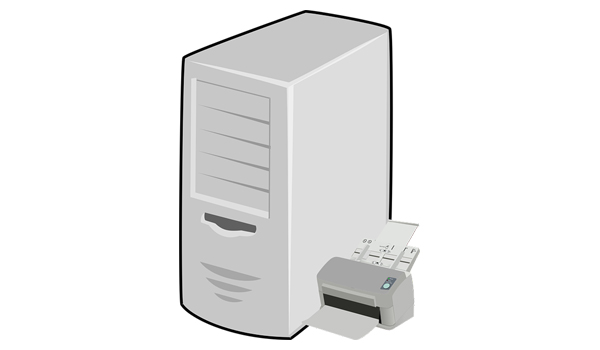 Fax Server Software:
Fax Server Software is a software that is used by for small, mid-size and large businesses to ensure fast and reliable delivery and receipt of all fax communications quickly and easily.
Fax Server Software is a secure file exchange and communications solution that can be available on-premises as well as on the cloud to facilitate you with a safe and seamless exchange of vital and confidential information. The Server enables archiving for easy storage and retrieval, and helps customers comply with accounting and auditing regulations by digitizing fax traffic.
Features of Fax Server Software:
The key features of Fax Server Software include:
Inbound fax traffic can be routed to the user, multi-function printer (MFP), or both.
Faxes can be send from your MFP, any e-mail or desktop application and Business Applications.
The software can be integrated with different email servers as well as multi-function printer.
Users can login to the web client, fill in fax content on the screen, add attachments and simply click to send the fax message.
Fax messages can also be send directly through your email application.
As incoming faxes pass through an OCR module, this makes it searchable in the fax body when you need the older faxes to be retrieved.
It is nearly impossible to intercept a fax in mid-transmission because of faxing protocols which makes it more secure than email. It is easy to access this more secure protocol by electronic faxing with this software.
The common security issues with manual faxing such as mis-dialed numbers and faxes left out in the open, unretrieved and more can be addressed by using Fax Server Software.
Tracking and retrieval of past faxes is possible by easier archiving. Your archive database can be searched to know who received communications and when.
Better quality of content can be ensured by creating faxes in your email or the software application using spell-checkers and formatting.
Fax reports can be consulted on screen to know when faxes were sent or received successfully.
Pre-built cover sheets can be used for your organization that do not deteriorate from multiple copying.
Fax lines, services and users can be added through an easy interface by the administrator.
Routing rules can be set for incoming and outgoing faxes based on phone numbers, specific fax lines, the name of people recognized by OCR.
Benefits of Fax Server Software:
The benefits of Fax Server Software include:
The software provides more security as the faxes are received in a personal or departmental mailboxes instead of hard copy on a fax machine.
A wide range of integration possibilities with ERP, CRM, and other solutions as it can be integrated with third party apps through a simple API.
The software is helpful in productivity gains as the need of printing, waiting in line for the fax, waiting for the delivery report, etc can be eliminated.
Fewer lines required with greater availability by consolidation of telephone lines which again add to gain productivity and cost saving.
Money can be saves as maintenance of conventional fax equipment can be eliminated.
Uniformity of process can be created as well as transparency of fax traffic by centralization and digitization.
It works as a traditional fax device by delivery reports, distribution lists, cover pages, etc.
Offering Fax Server Software?
Customers in the market for Fax Server Software are actively browsing on SaaSUncovered. Be certain they come across your Fax Server Software.
Get Listed