Find Best
Enterprise Search Software

for Your Business

We help you find the right Enterprise Search Software for your business.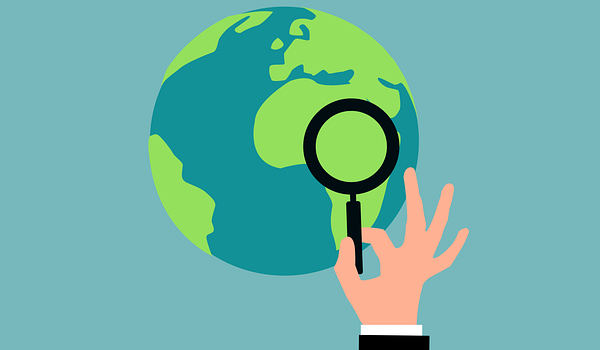 Enterprise Search Software:
Enterprise Search Software is a software that is used by the organization to retrieve structured and unstructured data in a organized way.
Content can be made from various enterprise level sources such as databases and intranets, searchable to a defined audience. The interface provided by the software is easy to navigate for entering, categorizing, and retrieving data securely in compliance with security and data retention regulations. An infinite number of disconnected cloud platforms can be connected together and those can be made accessible through just one search tool by using enterprise search software. The software enables employees and consumers to access a network of data from anywhere, on any device, all in real time.
Usually, either a push or pull model is used for content collection. A source system is integrated with the search engine to push new content directly to its APIs in the push model, where as the software gathers content from sources using a connector such as a web crawler or a database connector in the pull model.
The incoming documents that comes in many different formats or document types, such as XML, HTML, Office document formats can be processed to plain text using document filters. The resulting text can be stored in an index, which is optimized for quick lookups without storing the full text of the document.
The user can issues a query to the software by using a web page in query processing. The search system returns results referencing source documents that match after the processed query is compared to the stored index.
Features and Capabilities of Enterprise Search Software:
Features and Capabilities of Enterprise Search Software include:
Searching and retrieving data can be done easily though an user friendly interface.
Indexing and/or archiving of data is possible.
Information can be collected and updated from different data sources, categories, and formats.
Intelligent search options are provided to auto-complete, find similar or rank by relevance
Search can be refined using advanced faceted and filter search .
User permissions can be defined for accessing information.
Benefits of Enterprise Search Software:
Benefits of Enterprise Search Software include:
The software index data and documents from a various sources such as file systems, intranets, document management systems, e-mail, and databases.
All the data sources of an organization can be connected through a single search engine which provide users with the ability to easily search and organize huge amounts of data quickly and easily.
An employee will be able to navigate a number of different cloud platforms and access the content of numerous pages with the help of one search bar.
Any required app, platform, and database is readily available for a team with the right search tool.
Enterprise search software innovates itself by learning from users and help improve results based on usage patterns as self-learning algorithms are embedded in the software.
Your search tool can be made to best suit your particular audience by using custom APIs, that help delivering finely tuned results which improve between user to user.
Key-phrase extraction, organization detection, and OCR (Optical Character Recognition) are some of the capabilities of an application that can be streamlined.
Advanced language learning processes can be utilized based on state of the art search enquiries that ensure that results are both accurate and dynamic.
As the that data is secured and compliant with regulations, it can be ensured that integrity and confidentiality of data is maintained, and crucial business assets are protected.
The software is compliant with various regulations and industry standards for maintaining the highest levels of security and privacy.
Administrative options are provided by the software to ensure that only the right information and documents are accessible to the right users.
Access controls can be used to enforce a security policy on their users.
Offering Enterprise Search Software?
Customers in the market for Enterprise Search Software are actively browsing on SaaSUncovered. Be certain they come across your Enterprise Search Software.
Get Listed