Find Best
Auto Body Software

for Your Business

We help you find the right Auto Body Software for your business.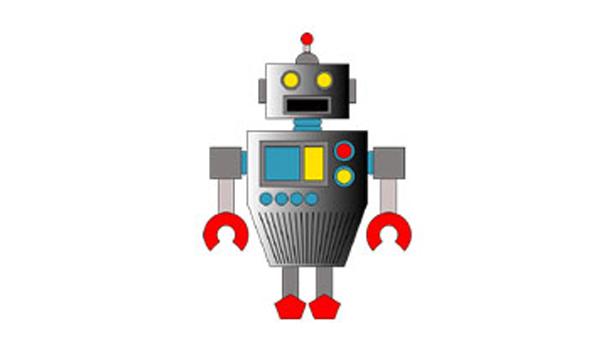 Auto Body Software
Explore best Auto Body Software for your business.
Auto Body Software:
Auto Body Software is a comprehensive software solution designed to automate and streamline daily operations within auto repair shops. It encompasses a wide range of functions, including cost estimation, parts ordering, invoicing, appointment scheduling, accounting, and shop management. The adoption of this software has a positive impact on the automotive repair business, enhancing efficiency, accuracy, and customer-centric practices through computerization.
Key Benefits and Features of Auto Body Software:
1. Improved Efficiency: Auto Body Software accelerates daily tasks, leading to faster and more precise results compared to traditional paper-based methods. This increased efficiency benefits both the shop and its customers.
2. Customer-Centric Workflow: The software enhances communication between dealerships, aftermarket service repair shops, and their customers. It allows for the sharing of actual photos of damaged parts and educational animations, which aids in building trust and explaining the benefits of necessary vehicle repairs.
3. Real-Time Communication: Auto Body Software enables real-time communication with remote customers, increasing the potential for sales per vehicle visit and improving customer satisfaction.
4. Digital Estimation: The software can generate accurate estimates by considering labor times, parts used, and other relevant details. These estimates can be shared with clients digitally, leading to faster payment processing.
5. Online Appointment Scheduling: Service appointments can be scheduled using an online calendar. Customers can book appointments through the shop's website, and technicians can access their tasks online in advance. Automated service reminders can be sent to customers via email or text.
6. Inventory Management: Shop owners can monitor their inventory in real time, identifying surpluses and shortages. Integration with preferred vendor catalogs allows for quick ordering of original equipment manufacturer (OEM) and aftermarket parts. Automatic parts reordering prevents inventory shortages.
7. Work Order Management: Auto Body Software simplifies work order creation and assignment. Customers can be updated on job statuses through text or email, and pictures can be attached for internal records and customer communication.
8. VIN Decoding: The software offers a VIN decoder to look up vehicle identification numbers (VINs) for each job or search by license plate.
9. Time Tracking: The software manages time tracking for technicians, allowing for cost per hour or billable rate calculations.
10. Customer Service History: An online customer service history is maintained, providing technicians with insights into previous issues and repairs.
11. Integration: Most automotive software solutions can be integrated with other essential business management tools to streamline overall operations.
12. Invoicing and Reporting: Online invoicing expedites payment processing, and the software provides accurate quotes, cost estimates, and budget tracking. Monitoring sales by technician and tracking the number of jobs are also simplified.
13. Cloud-Based: Many Auto Body Software solutions are cloud-based, enabling access from mobile devices with iPhone or Android apps and computers. This eliminates the need for software installation and ensures data is saved and backed up securely on the provider's servers.
In conclusion, Auto Body Software offers a multitude of benefits, including enhanced efficiency, customer satisfaction, and streamlined operations. Its features cover all aspects of auto repair shop management, from estimation and parts ordering to invoicing and reporting. The cloud-based nature of these solutions ensures data security and accessibility from various devices, making it a valuable asset to auto repair businesses.
Offering Auto Body Software?
Customers in the market for Auto Body Software are actively browsing on SaaSUncovered. Be certain they come across your Auto Body Software.
Get Listed