Find Best
Shipping Software

for Your Business

We help you find the right Shipping Software for your business.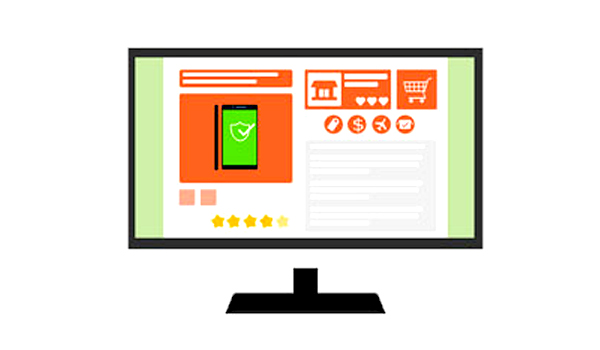 Shipping Software:

Shipping Software is a software that is used to automate the process of managing and tracking freight delivery.
Shipping can be streamlined to improve efficiencies and save costs by using this software.
Types of Shipping Software
Shipping Label Software
Multi-Carrier Shipping Software
Order Fulfillment Software
E-commerce Shipping Software
Warehouse Management Software
Transportation Management Software (TMS)
Freight Management Software
Package Tracking Software
Shipping Rate Calculator
International Shipping Software
Parcel Auditing Software
Reverse Logistics Software
Shipping Analytics and Reporting
Shipping API Integration
Address Validation Software
Shipment Insurance Software
In-Transit Inventory Management
Shipping Document Management
Hazardous Materials Shipping Software
Bulk Shipping Software
Features and Benefits of Shipment Software:

The Shipment Software has several features that can benefit the user in many ways to grow their business. Some of these include:
Shipping costs can be optimized and customer satisfaction can be maximized by using this software.
It can be integrated with ordering and order fulfillment systems to get the order details so that manual data entry a well as freight costs and errors during the shipping process can be reduced and fulfillment efficiency can be improved.
It can also be also integrated with reverse logistics to streamline Returns. You will be able to track shipments resulting from the Return Material Authorization (RMA), Depot Repair, Warranty Claims and Support Requests.
Shipping labels can be printed and the generation of shipping documentation can be automated by integrating the software with standard carriers. The customer's need for the shipping method can be met while reducing the freight costs.
Carrier selection, freight rate calculations, label printing, document generation, shipment manifests and reporting can be automated.
Mobile devices can be used by the teams in the warehouse to scan the products and documents using bar codes or QR codes to speed up the picking, packing, and shipping processes.
Productive of your team at the distribution centers and warehouses can be improved while reducing errors.
Required shipping documents such as shipment tracking manifests and reports, bill of lading, customs documents for international shipping etc can be automatically generated to reduce manual data entry.
The software can be integrated with digital weighing scales to fill in the weight on shipping forms to calculate freight rates.
Shipment details and tracking numbers can be saved and passed to other relevant systems so that order tracking by all stakeholders, including customers, channel partners, and order management teams can be done.
Multiple legacy and desktop shipping systems can be replaced with a single consolidated cloud-based global system so that the costs of managing and maintaining multiple local systems can be reduced.
The software can be integrated with standard ERP, CRM, and cloud-based applications using CX Connect. General enterprise systems can reduce the cost of integration by standard connectors.
Dashboards, reports, and metrics can be generated from the shipping data to drive performance improvements
Customer experience can be enhanced with ordering and returns.
A custom self-service portal for fast, hassle-free customer returns can be included.
Stock levels can be tracked and you can get alerts you when your inventory count is low.
Valuable insight can be gained into your business and your selling strategy can be optimized in real-time.
You can manage and ship orders, check reports, communicate with customers and receive push notifications right from your phone or tablet.
Shipment status can be viewed and tracking confirmation emails can be re-send. At-risk orders can be reviewed before assigning them.
Pending orders can be checked and you can get shipping rates for quotes.
Any multi-step shipping task can be completed in seconds.
Product lists, attributes, filters, presets, tags, rules, auto-routing for fulfillment and more can be automated.
Your logo, CRM messaging, and social media links can be integrated as well as emails, labels, packing slips can be customized.
An effective product allocation strategy can be developed so that your inventory is always optimized, in sync and flowing out the door
Offering Shipping Software?
Customers in the market for Shipping Software are actively browsing on SaaSUncovered. Be certain they come across your Shipping Software.
Get Listed