Find Best
Self Storage Software

for Your Business

We help you find the right Self Storage Software for your business.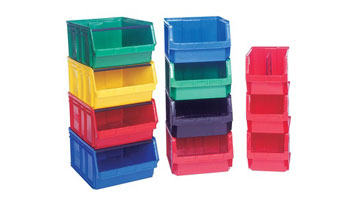 Self Storage Software:

Self Storage Software is a software that is used by storage rental companies to manage, monitor, and run facility and client information.
The operations of individual self-storage units or site-wide facilities can be easily managed, monitored, and run.
Features and Benefits of Self Storage Software:
The Self Storage Software has several features that can benefit the user in many ways to grow their business. Some of these include:
The accuracy of operations, revenue, and theft deterrent measures of a company can be increased by using this software.
Management reports can be created and generated, the collection of information such as occupancy rates, weaknesses and strengths of a facility such as units that regularly go unrented or get overbooked and pain points in lease management and customer contact information can be automated.
Tenant management, reservation systems, payment systems, some sort of lease management, and dashboards that keep track of and report on sales and/or operations are some of the ommon features of self-storage facility management software.
A built-in accounting system track accounts receivable can be provided by some software, while others offer seamless integration with third-party accounting software.
The unique needs of the self-storage facility model can be met.
A contact database can be maintained to store and manage tenant and lease information.
Reports on unit activity, access, and payment history can be monitored, tracked, and generated.
Reservations can be accepted and rentals of units can be managed.
It can be integrated with, add-ons like payment processing, remote data access and backup, customer correspondence, or automated gate access systems.
As all of your facility information is stored securely and always available, the need to download, install, and maintain software can be eliminated.
Information about your facility can be accessed from any device anywhere in the world.
A detailed reports for all of your locations can be generated which can be used for pricing units, comparing profits, and making new business strategies.
As a separate tenant interface can be provided by the software, your renters can log in to and use to manage their accounts online.
As full integration is provided, your gate software, insurance providers, and account information, along with your website, will sync to your software with ease.
You can quickly switch between your various locations using a simple dropdown from any browser without logging in and out.
Wonder search can be used to track down tenants, units, and leads by typing just a few characters, rather than sifting through pages of data.
A snapshot of additional details like statuses, balances, and occupants on mouseover can be seen.
Visual map of your facility can be created by using simple drag and drop builder.
User roles and permissions can be defined to choose which actions they can perform and what information they can view.
Your customers can be provided with the access to pay their rent, view their documents, even add another unit online through their own credentials.
You can access your account from your desktop computer, tablet, and smart phone.
Your favorite operating system can be used and you can also change up your hardware as you required.
Any variety of items including small personal items such as cloths, shoesand books, bag, as well as large items such as luggage, kitchenware, home furniture can be stored in the self storage.
Company documents such as office supplies or company supplies stores can be stored .
Offering Self Storage Software?
Customers in the market for Self Storage Software are actively browsing on SaaSUncovered. Be certain they come across your Self Storage Software.
Get Listed