Find Best
Referral Software

for Your Business

We help you find the right Referral Software for your business.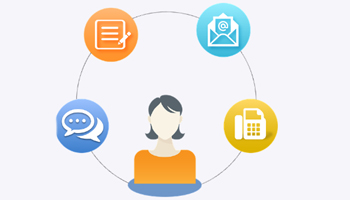 Referral Software:

Referral Software is a software that is used bu organizations to promote their service more effectively by using their customer base as a source for additional sales leads.
You will be able to to create, track and optimize your own affiliate or referral programs in multiple languages and currencies.
Features and Benefits of Referral Software:

The Referral Software has several features that can benefit the user in many ways to grow their business. Some of these include:
New referrals can be unlocked with referral program software that helps you remove roadblocks that stop people from referring you.
A consistent, on-brand experience can be provided by fully customizing your referral program.
The design, copy, creative, messaging, and more can be controlled and the referral program can be build directly into your customer interactions and marketing channels to provide a seamless experience across all touch points.
Visual editor can be provided to easily create beautiful referral programs with branded emails, domains, and sharing links.
Your own HTML and CSS can be added for complete control and you can build into your website, marketing channels, and touch points.
A great experience can be created so your customers and advocates want to participate and engage by the help of dedicated advocate portal to easily share and track results, pre-drafted messaging to make sharing easy and on-brand, multiple sharing options to pick their favorite channel and personalized advocate codes and unique links.
Flexibility and control can be provided to fit your business and marketing goals.
Programs and campaigns can be created that meet your unique context and requirements by referral marketing, partner programs,affiliate marketing, influencer marketing, advanced reward configurations and payment options and advanced integrations and workflows.
Best of breed referral programs can be created that help increase leads and grow your customer base.
Your business can be scaled by building effective referral programs that are easy to use and incorporate best practices.
Your email marketing tools can be integrated to join with a single click.
Website referral widget can be provided for easy access and automatic enrollment can be done behind a login page.
Referral program invites to get referrals to join and share as it advocate sharing through email, social, SMS, unique links and codes.
Your advocates can be nurtured to increase their engagement and encourage them to keep sharing.
Tailored messages can be send to a segmented group of advocates by targeted email campaigns. Advanced email rules and automation can be provided to send relevant messages at the right time.
Monthly updates can show stats and increase sharing. Predrafted messages can be shared directly from advocates' email inbox.
Powerful referral journeys can be created that convert more customers by making a first impression that engages and entices referrals to take action.
The entire referral funnel can be controlled from initial awareness to consideration to conversion by predrafted advocate messaging which can deliver an on-brand message through multiple channels that gets referrals excited.
Referral page builder can be dragged and dropped to create beautiful referral landing pages that convince referrals to convert.
Multiple referral capture options can be provided to integrate with your desired experience and workflow.
You are allowed to setup a better referral program in less time by the help of an intuitive program editor with a step-by-step setup process, prebuilt templates to get you started and provide inspiration and smart audits to provide actionable suggestions in real-time
All the marketing information and data you need to run reports and optimize your referral program can be accessed.
The success of different campaigns and channels can be tracked to see what is most effective as UTM tracking and URL control can be provided to track, compare, and optimize for different marketing channels.
Your favorite systems can be integrated to create an automated referral program that works with your processes and workflows.
ROI can be tested and delivered then fully automated and integrated.
Offering Referral Software?
Customers in the market for Referral Software are actively browsing on SaaSUncovered. Be certain they come across your Referral Software.
Get Listed