Find Best
Polling Software

for Your Business

We help you find the right Polling Software for your business.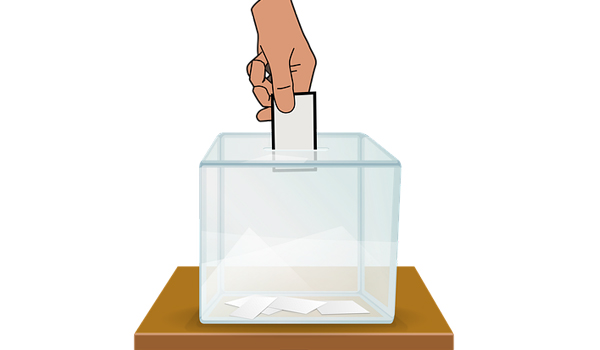 Polling Software
Explore best Polling Software for your business.
Polling Software:
Polling Software is a versatile tool designed to automate real-time feedback solicitation and opinion collection from diverse audiences, utilizing telephones, mobile devices, and other communication tools. It empowers presenters to create polls, word clouds, and stream content directly to attendees' mobile devices during PowerPoint presentations, fostering direct interaction.
Key Features and Benefits of Polling Software:
Polling Software offers a range of features that provide substantial benefits for users and business growth. These features include:
Audience Engagement: Maintain and enhance audience engagement with interactive features such as polls, surveys, word clouds, and digital Q&A sessions.
Instant Web-App Creation: Inspire creativity within your audience, enabling the quick creation of web-apps with a single click, seamlessly integrated into your PowerPoint slide deck.
Live Results Recording: Generate and record results from live polls, quizzes, and surveys conducted within your PowerPoint presentation.
Customized Questioning: Tailor and customize questions to elicit valuable and engaging responses from your audience.
Complex Surveys: Quickly create in-depth surveys with branching questions and multiple endpoints.
Content Sharing: Share PowerPoint slides and supporting content directly with the audience's devices for improved accessibility.
Pre-Presentation Polls: Run polls prior to your presentation and leverage Event Evaluation to gather valuable feedback from attendees.
Online Content Access: Enable post-presentation access to presented content through your event app, enhancing information retention.
Multiple Choice Questions: Create multiple-choice questions with predefined answers for rapid response collection, presented through visually appealing real-time visualizations.
Live Word Clouds: Visualize the most popular words submitted by your audience in real-time using live word clouds, impressing your audience in various settings, including classrooms, meetings, and training sessions.
Engaging Multiple Choice Questions: Collect answers, thoughts, opinions, and data through simple multiple-choice questions, featuring options to include images and gifs for heightened engagement.
Quiz Competitions: Energize your audience and test their knowledge using quiz competitions. Create quizzes from scratch or use templates for a quick start.
Audience Interaction: Encourage audience participation by allowing them to upvote other participants' questions and utilize moderation features to maintain control over discussions.
Interactive Meetings: Enhance routine meetings by integrating engaging polls, open-ended Q&A sessions, multiple-choice questions, and word clouds, offering real-time visualization of audience responses.
Mobile Responsiveness: Enable meeting attendees to respond to polls using their mobile phones, reducing distractions and gathering valuable feedback for content improvement.
Knowledge Gap Identification: Identify knowledge gaps and areas of specific interest among attendees to adapt your presentation content accordingly.
Presentation Archiving: Archive presentations and generate response reports for deeper insights into audience interactions.
Real-Time Response Display: Display meeting attendees' responses instantly on the presentation screen to stimulate discussions and engagement.
Polling Software empowers presenters to create interactive and engaging presentations, foster audience participation, and gather valuable insights in real-time, enhancing the overall effectiveness of communication and knowledge sharing.

Types of Polling Software
Online Polling Software
Mobile Polling Apps
Live Audience Response Systems
SMS Polling Services
Email Polling Software
Social Media Polling
Live Streaming Polling Tools
Event Polling Platforms
Meeting and Presentation Polling
Audience Response Hardware
Interactive Whiteboard Polling
Hybrid Polling Software
Enterprise Feedback Management (EFM) Software
Customer Experience (CX) Survey Tools
Employee Engagement Surveys

Uses of Polling Software
Audience Engagement in Presentations
Market Research
Customer Feedback
Employee Surveys
Education and Classroom Interaction
Event Planning and Feedback
Political Polling
Training and Workshops
Customer Satisfaction Assessment
Quality Control
Healthcare Feedback
Business Decision-Making
Community Engagement
Event Entertainment
Feedback Loops within Organizations
Online Marketing
Training and Development Assessment
Social Media Engagement
Product Development Input
Opinion Polls
Feedback Analysis and Decision-Making
Offering Polling Software?
Customers in the market for Polling Software are actively browsing on SaaSUncovered. Be certain they come across your Polling Software.
Get Listed