Find Best
Nutritionist Software

for Your Business

We help you find the right Nutritionist Software for your business.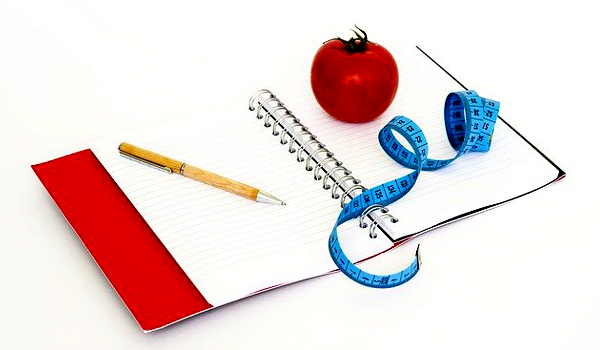 Browse Popular Nutritionist Software
Up-to-date listing of Nutritionist Software to assist you throughout your software selection and purchase journey.
Nutritionist Software:

Nutritionist Software is a software that is used by dietitians and nutritionists to manage their daily work by automating practice management and client communication in one single place.
A complete nutritional assessment of clients can be done by Nutrition professionals by analyzing diets, creating personalized meal plans with recipes, and improving client adherence to the recommendations with a mobile app.
Features and Benefits of Nutritionist Software:

The Nutritionist Software has several features that can benefit the user in many ways to grow their business. Some of these include:
Tools can be provided for professionals to manage, assess, counsel and monitor clients in less time and with more success.
You can send all your clients their recommendations and meal plans as well as communicate safely with them to improve results.
Their recommendations can be updated on the spot, no-shows with reminders can be reduced.
You can stay up to date with their progress as you will be able to understand their daily struggles.
You can work from anywhere and keep all the data of your client safe with our electronic health records and telehealth features.
Mobile app can be offered to send all your recommendations and check how your clients are working towards their goals.
The software can take care of the nutritional analysis of food diaries and meal plans by calculating nutritional needs of the client.
Exceptional value to your clients can be delivered by helping them achieve their goals as your workflow can be simplified and time can be saved.
You can invest more in growing your practice and the relationships with your clients can be strenghthen as much time can be saved by streamlining your processes.
All of your clients' data can be easily stored, organized, and keep up-to-dated.
Completed forms can be synchronized with client records automatically.
Reports can be generated in seconds with templates. Your time can be saved as client data is auto-populated.
Meal plans can be generated fast by choosing a diet, specifying macronutrient content and allergens to avoid,
Client payments can be managed online from the software as all your transactions are automatically recorded.
Your clients can login to their own portal with Integrated Client Portal to access their data anywhere.
The questionnaires, payments, and appointment booking of the software can be integrated with your own website.
Reminders can be set up for your clients to increase client compliance and appointment attendance.
As each team member gets their own unique login, they can share documents securely within the software.
Meal plans creation and analysis, recipes creation and analysis, and food intake assessment using food composition databases and nutrient needs can be included.
You can access your account from any device and be sure your data is safe as data is stored in a HIPAA-compliant cloud.
It can adapt to any kind of data fields you want to include in client records as the software is is fully customizable. Fields can be created either from scratch, or you can use pre-built forms with zero configuration.
Your data can be organized in convenient tables, checkboxes, and labeled fields so that you can take notes quickly during consultations with your patients.
Large client records can be searched by date added, client name, or email.
The status of a client such as new, recent consultation, follow up, pending actions, etc can be tracked automatically.
Data can be auto populated in reports using the notes you take in client records.
As your data is automatically backed up, it can always be recovered in case of loss.
Your clients' data can be effortlessly maintained in an organized and secure way, allowing you to scale your nutrition business without worrying about paperwork.
Offering Nutritionist Software?
Customers in the market for Nutritionist Software are actively browsing on SaaSUncovered. Be certain they come across your Nutritionist Software.
Get Listed