Find Best
Dry Cleaning Software

for Your Business

We help you find the right Dry Cleaning Software for your business.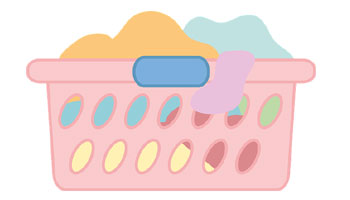 Dry Cleaning Software
Explore best Dry Cleaning Software for your business.
Browse Popular Dry Cleaning Software
Up-to-date listing of Dry Cleaning Software to assist you throughout your software selection and purchase journey.
Dry Cleaning Software:
Dry Cleaning Software is a powerful tool designed to efficiently manage the operations of a dry cleaning business. It streamlines various tasks such as order tracking, payment processing, and customer communication, making it easier to handle single or multiple stores across different locations. Dry cleaning involves using a solvent other than water to clean clothing and textiles, and this software facilitates the management of the entire process.
Features of Dry Cleaning Software:
Order Tracking
Customer Database
Barcode Integration
Home Pickup and Delivery Scheduler
Point-of-Sale System
Customized Tags
Communication Tools
Loyalty Programs and Coupons
Centralized Reporting
Multiple Store Management
Benefits of Dry Cleaning Software:
Streamlined Operations
Enhanced Customer Experience
Improved Communication
Reduced Garment Loss
Time and Cost Savings
Business Insights
Increased Revenue
Home Pickup Convenience
Scalability
Competitive Advantage
Types of Dry Cleaning Software
Cloud-based Dry Cleaning Software
On-Premises Dry Cleaning Software
Mobile Dry Cleaning Apps
Integrated Dry Cleaning POS Systems
Dry Cleaning ERP Software
Dry Cleaning Route Optimization Software
Dry Cleaning Customer Relationship Management (CRM) Software
Dry Cleaning Inventory Management Software
Dry Cleaning Accounting Software
Dry Cleaning Production Tracking Software
Dry Cleaning Reporting and Analytics Software
Dry Cleaning Mobile Payment Apps
Dry Cleaning Scheduling Software
Dry Cleaning Marketing and Promotion Software
Dry Cleaning POS Integration Software
Offering Dry Cleaning Software?
Customers in the market for Dry Cleaning Software are actively browsing on SaaSUncovered. Be certain they come across your Dry Cleaning Software.
Get Listed