Find Best
Delivery Management Software

for Your Business

We help you find the right Delivery Management Software for your business.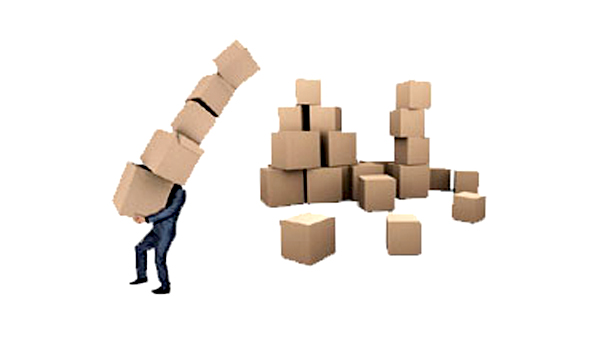 Delivery Management Software:
Delivery Management Software is a software that is used to streamline the operations of restaurant delivery, logistics, and courier businesses.
The effective management, automated work dispatch and seamless tracking of all the agents in real time can be ensured by using Delivery Management Software. So, the delivery or pickup time can be reduced with efficient route optimization. The software can be used to manage orders, track your drivers, and satisfy customers with a highly optimized workflow as it provides increased control, agility, and more powerful management over your drivers and deliveries.
Features and Benefits of Delivery Management Software:
There are several features of Delivery Management Software that can benefit the user in many ways to grow their business. Some of these include:
Your business operations can be managed from a centralized view.
The barcode generation can be automated in a most convenient way for single and multiple delivery orders.
The end to end communications between your business and customers can be regulated very easily.
Your customers can be served with swift and convenient payment options for their business transactions.
The operational area of your agents can be marked by creating multiple geofences.
You will be able to choose from the set of APIs available and customize your freight management software.
Recurring tasks can be created with various rules as per your business needs.
The information can be captured in a form that is specific to your business by the help of Custom Field Templates.
Order placed by customers are checked against inventory of all drivers and accordingly notification is sent to the driver with sufficient inventory.
Long-haul deliveries can be managed and tracked by Tookan logistics which improves efficiency of your supply chain.
Operational alerts can be customized and it communicate directly with managers, dispatch and customers.
Multiple destinations can be easily navigated and on-time deliveries can be ensured by Optimized Routes.
Your agents can scan barcodes, add notes, images and collect digital signatures as a Proof of Delivery.
Easy Navigation provide easy access of customer information, monitor tasks and travel handsfree.
A wallet is provided by Agent Wallet to keep a record of all the transactions done by an agent.
There will be an associated capacity for every task and that will be auto-allocated to agents satisfying sufficient capacity criteria by the Agent Capacity Management.
A barcode can be automatically generated for scanning by the Automatic Barcode Generation in order to verify that the order is delivered to the right person.
An email/SMS can be received by the customer with the expected time of arrival and are allowed real time tracking by Easy Integration.
Valuable insights about your customers experience can be obtained by tracking ratings and feedback by Enhanced Productivity.
Early warning alerts can be send when the monitored part needs maintenance or are close to failure to help you minimize the maintenance cost of vehicle breakdown.
It help increasing operational efficiency and elevated safety and security levels by sending an alert every time a vehicle enters of exits a Geofence.
The behavior of your fleet can be monitored in real-time that include end-to-end driving, idling vehicle time, rash driving and much more.
Offering Delivery Management Software?
Customers in the market for Delivery Management Software are actively browsing on SaaSUncovered. Be certain they come across your Delivery Management Software.
Get Listed