Find Best
Data Analysis Software

for Your Business

We help you find the right Data Analysis Software for your business.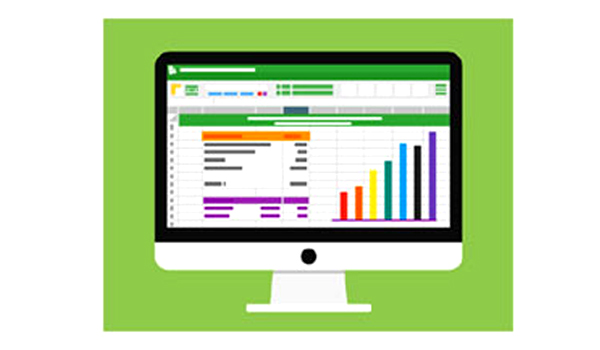 Data Analysis Software
Explore best Data Analysis Software for your business.
Data Analysis Software:
Data Analysis Software is a software that is used by data analysts to develop and perform analytical processes that help companies to make better, informed business decisions. The software also help decreasing costs and increasing profits.
Tracking metrics, building dashboards, managing projects, running reports, setting alerts, giving presentations, visualizing the strategy of your organization and performance against targets, and many more can be done using this software. The process of inspecting, cleaning, transforming and modelling data to discover information, make suggestion and support decision making is known as data analysis and the software that is used for doing all this is known as data analysis software. Data Analysis Software can be used for retrieval and analysis of relevant data to gain important business insight which can be used in decision making. The creation of data driven business intelligence can be simplified and optimized by using data analysis software.
Benefits of Data Analysis Software:
The benefits of using Data Analysis Software include:
The software has numerous benefits by making the best usage of the vast data available, such as assisting in market research, product development, mapping out the growth rate of company, improve the efficiency of the company, etc.
The real time data about complex conditions can be provided to aid them in making decisions.
The software can be used to to measure performance, whether it is the performance of an enhanced marketing tactic, a new line of product or simply the performance of the employees.
The software provides an effective user interface that will enable you to simply drag-and-drop your desired values into the Analyzer so that numerous charts and graphs can be created.
A complete chart can be created with predictions by simply defining the input and output of the forecast based on specified data points and desired model quality.
It helps businesses to predict and navigate through the risks as well as optimize the return on the investment.
As the software has access to a larger database and offers easy customization, it allow businesses to ensure that the correct data is assessed and the ensuing figures are unbiased and conclusive.
The figures and pre-existing information in the business can be analyzed.
There is no need to input data manually repeatedly, which help cutting down the workload.
Features like multivariate analysis, regression analysis, statistical process control, etc. are provided by the software to control the process in order to avoid omitting crucial data while simultaneously keeping the result intelligible.
Algorithms and machine learning can be employed to identify causation. The results of randomized experiments in multiple settings can be studied to verify that the results represent causality.
The number of tests that have been performed in the course of study can be tracked and the results can be presented in the proper context.
You don't have to manually analyze large volumes of data as an alert can be send as soon as a business anomaly occurs by neural networks, pattern recognition, and threshold alerts.
Your findings can be shared through dashboards or customized reports for anyone that needs quick answers to any type of business question.
The benefits of using data analysis software also include reduction of manual task, saving time, being able to deal with large amounts of qualitative data, increased flexibility, and improved validity and auditability of qualitative research.
Offering Data Analysis Software?
Customers in the market for Data Analysis Software are actively browsing on SaaSUncovered. Be certain they come across your Data Analysis Software.
Get Listed