Find Best
Consignment Software

for Your Business

We help you find the right Consignment Software for your business.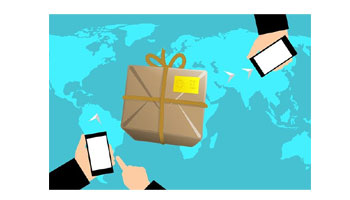 Consignment Software
Explore best Consignment Software for your business.
Consignment Software
Consignment Software is a specialized solution designed for shops engaged in consignment sales. It offers a range of features, including automated point of sale (POS), inventory control, customer tracking, barcode label/tag printing, printable reports, store operations, merchandising, payment solutions, planning, business intelligence, and marketing.
In consignment arrangements, a third party, known as the consignee, sells goods on behalf of a consignor, utilizing the consignor's facilities for display and sales. The consignor is typically a retail merchandiser who supplies the consignee with goods for sale. The consignee is paid by the consignor after a sale, keeping a percentage of the profit as a fee or commission. Consignment Software streamlines this process, making it an efficient and low-investment way to sell items or services, particularly for those without a physical store or online marketplace.
Key Benefits of Consignment Software:
Save on Inventory Costs: The consignee only pays the consignor when a product is sold, eliminating the need for the retailer to invest in inventory. This reduces overhead costs associated with managing inventory, such as storage, insurance, and transportation. The consignor collects revenue before paying for the consigned goods, improving cash flow and saving on interest expenses.
Convenience: Consignment software offers time-saving conveniences for both consignors and consignees. It minimizes lag times between selling stock and replenishing inventory, as sold items are promptly restocked by the consignee.
Reduced Risk for New Products: It allows for the introduction of new products or sales channels with reduced financial risk. Consignors can test new items or sales channels before making substantial investments, providing insights into market preferences.
Building Better Relationships: Consignors and consignees can build stronger relationships by analyzing inventory turnover data and making informed decisions about order quantities and product selection.
Efficient Stock Management: Consignment Software simplifies stock management by accurately tracking consigned inventory. It provides real-time visibility into inventory movements, preventing errors that can occur with manual spreadsheets.
In summary, Consignment Software streamlines the consignment process, offering benefits such as cost savings, convenience, risk reduction, improved relationships, and efficient stock management. It is a valuable tool for businesses engaged in consignment sales.
Features of Consignment Software
Point of Sale (POS): Streamline sales transactions and inventory management.
Inventory Management: Track consigned items and stock levels efficiently.
Barcode Labeling: Generate and print barcode labels for quick item identification.
Customer Tracking: Maintain customer data and purchase history for marketing.
Sales Reporting: Generate reports for informed decision-making.
Payment Solutions: Handle various payment methods securely.
Business Intelligence: Utilize analytics for pricing and inventory optimization.
Marketing Tools: Manage marketing campaigns and loyalty programs.
Consignment Planning: Plan and forecast consignment agreements.
Store Operations: Efficiently manage store tasks and scheduling.

Types of Consignment Software
Retail Consignment Software
Art Consignment Software
Furniture Consignment Software
Clothing Consignment Software
Online Consignment Software
Antique Consignment Software
Art Gallery Software
Automotive Consignment Software
Sports Equipment Consignment Software
Estate Sale Software
Jewelry Consignment Software
Online Auction Software
Who uses Consignment Software Software?
Retailers
Consignment Shops
Resale Stores
Thrift Stores
Antique Shops
Furniture Stores
Clothing Stores
Specialty Retailers
Secondhand Goods Sellers
With which software does Consignment Software integrate?
Point of Sale (POS) Software
Inventory Management Software
E-commerce Platforms
Accounting Software
Payment Processors
Customer Relationship Management (CRM) Software
Offering Consignment Software?
Customers in the market for Consignment Software are actively browsing on SaaSUncovered. Be certain they come across your Consignment Software.
Get Listed