Find Best
Computer Repair Shop Software

for Your Business

We help you find the right Computer Repair Shop Software for your business.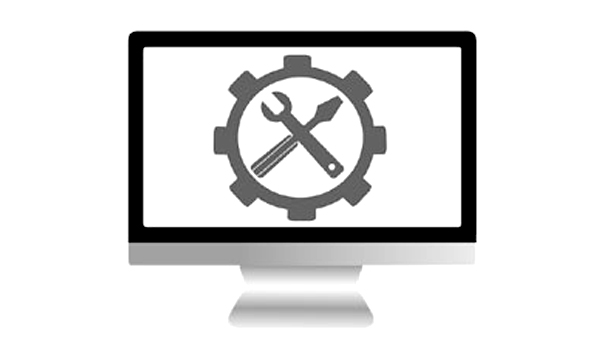 Computer Repair Shop Software:
Computer Repair Shop Software is a software that is used to keep all kinds of repair stores organized by workflow management, inventory tracking, repair ticketing, and invoicing tools.
The software is very user friendly and offers Inventory Management, Intake Forms, Billing and Invoicing, CRM, Point of Sale (POS) at a single place. It provides end to end solutions designed for web and mobile application that help to serve Enterprises, SMEs and Startups. The field operations can be enhanced from customer complaints, scheduling tasks, dispatching technicians, to managing resources and invoicing quickly. Business can rapidly improve productivity, boost its ROI and increase customer satisfaction by uisng this software.
Features of Computer Repair Shop Software:
There are several features of Computer Repair Shop Software depending up on the type of software available in the market. Some of the common features include:
Your workforce competently can be optimized by finding the nearest technician to the customer location and scheduling the task with the help of Scheduling & Dispatching feature of Computer Repair Shop Software. Also, the dispatch is prompt, efficient and smooth.
The exact location of your field technician can be monitored by the help of GPS tracking to speed up the process of reaching your customer location without a hitch.
Your preventive maintenance and service level agreements can be managed efficiently by the contract management tool. Also, the planned maintenance, work orders, and invoices can be automated by using this tool in the software.
The real time tracking of specific job costs including labor, materials, and other expenses can be gained in one go.
The operations management can be integrated with CRM, and other tools to make the performance of your business better.
Your customers can be equipped with a secure private portal to create jobs, consult existing jobs, and download PDF of job reports at any time.
Detailed time sheets of the time spent on jobs can be maintained without any paperwork.
It becomes easier to review the performance with the detailed and intuitive interface dashboard. In-depth reports can also be generated to help you monitor your business effectively.
All kind of data including customer data, job status, feedback, etc. generated by field technicians in the offline mode can be stored securely and is auto-synchronized in the database once the internet is back.
The transactions of the customer can be authenticated and the quality of services availed can be confirmed by eSignatures facility.
The software comes with a before-after photo capturing facility to help ensure that customer tickets aren't closed before the problem is solved, which help improve customer experience and satisfaction.
Push notifications and alerts are received by the technicians regarding task details to deal with the job at hand punctually.
Benefits of Computer Repair Shop Software:
To make your process more efficient is not the only benefits that you get by using Computer Repair Shop Software. There are several benefits from affordability to flexibility that you can get from this software.
Accurate time sheets and faster invoices can be generated which will help saving time.
Better cash influx can be seen and the business can be run in real time.
Workflows can be made efficient through automation by removing all paperwork.
Your business can be managed remotely as task scheduling and staff management is possible from anywhere.
The software help increase billable hours.
Offering Computer Repair Shop Software?
Customers in the market for Computer Repair Shop Software are actively browsing on SaaSUncovered. Be certain they come across your Computer Repair Shop Software.
Get Listed