Find Best
CMMS Software

for Your Business

We help you find the right CMMS Software for your business.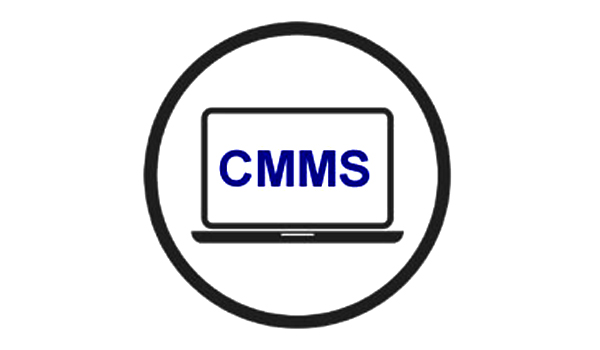 CMMS Software
Explore best CMMS Software for your business.
CMMS Software:
CMMS or computerized maintenance management system Software is a software that helps manage assets, schedule maintenance and track work orders and optimize everything to do with maintenance on a digital platform. The life cycle value of your buildings and installations can be optimized by drawing up a multi-year maintenance plan and budget with the help of a CMMS Software. This can be aligned with the maintenance strategy, and based on actual asset conditions of your organization.
Features of CMMS Software:
The features of CMMS Software include:
The Work order management feature of CMMS software allows you to submit, review, filter, assign, and analyze work orders; schedule and trigger maintenance; get alerts when work orders are created; add checklists, manuals, and notes to work orders that help you create, complete, and track work orders.
Asset hierarchies can be created; detailed and accessible asset profiles can be build; the usage and performance of equipment can be tracked; custom reports on asset costs can be generated, health, and more that help you organize, track, and optimize assets in a better way by the Asset management feature of CMMS software.
Minimum quantities and automate purchasing can be set; vendor and purchase details can be logged; BOMs for assets and the location of parts can be viewed; costs can be tracked, cycle can be counted, FIFO, and more; inventory records can be synced with an ERP that makes it easier to purchase, organize, and use inventory by the Parts and supplies management feature of CMMS software.
Dashboards can be build to view real time KPIs across sites; maintenance and audit logs can be created; reports about your maintenance operations can be generated that help you collect, analyze, and act on maintenance data by the Maintenance reporting feature of CMMS software.
Benefits of CMMS Software:
There are several benefits of using a CMMS Software that include:
The CMMS software is flexible, easy to implement and use.
The software provides practical support, from inspections to planning and scheduling to compliance and reporting.
The software make it easy for technicians to manage work orders on the go by supporting mobile devices.
It provides flexible reporting and insight into long term costs and performance.
You will be able to control overall costs as the software help in stopping overspending on inventory, cutting waste, increasing uptime, and tracking spending more accurately.
Downtime can be reduced by erasing backlog, scheduling PMs with ease, and simplifying repairs to eliminate downtime at its root.
Efficiency can be increased by automating work, standardizing PMs, and improving access to resources so you can work fast, safe, and effectively.
Metrics, reports, real time work order updates, and asset histories can be accessed from anywhere, any time because of centralized data.
Safety requirements for every job can be outlined, audits can be simplified, and safety procedures can be made more accessible to improve health and safety.
The maintenance of all your assets, as well as all the data that comes from your equipment can be organized and efficiently manged by CMMS software.
The factors like downtime, poor quality, and safety risks can be eliminated by coordinating maintenance with production.
The CMMS software also comes with a team that will help you implement the system, build a long term success plan, track results, scale operations, and overcome growing pains.
Offering CMMS Software?
Customers in the market for CMMS Software are actively browsing on SaaSUncovered. Be certain they come across your CMMS Software.
Get Listed