Find Best
Cloud Communication Platform

for Your Business

We help you find the right Cloud Communication Platform for your business.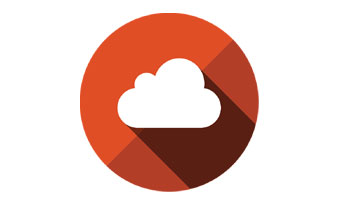 Cloud Communication Platform
Explore best Cloud Communication Platform for your business.
Cloud Communication Platform:
Cloud Communication Platform allows the developers to quickly and easily integrate voice and calling features into various applications using a set of communication APIs rather than building their own telephony infrastructure.
The business communications and collaboration can be moved to the cloud by integrating real time voice, video, and messaging capabilities to the business applications by Cloud Communication Platforms. Mobile apps can be connected to a phone's SMS, voice, and verification features through APIs by mobile developers using Cloud Communication Platform. Communication capabilities such as text notifications, user to user chatting, and voice connectivity to the applications can also be added by using this platform. Primarily, the cloud services refers to data center hosted services that can run and accessed over an Internet. Voice has become part of the cloud phenomenon after the evolution of VoIP. The voice and data communications applications and services are delivered by the Cloud communications providers, which are hosted on the owned servers of the providers. The customer of the provider get access to the cloud and they have a more cost effective, reliable and secure communications environment as they only pay for services or applications they use. The cloud based platform can be as effective as a software based platform at a much lower cost.
Benefits of Cloud Communication Platform:
The benefits of Cloud Communication Platform include:
The capital investment to set up an in-house VoIP infrastructure for a small or medium sized business could be too high compared to the potential return. However, the same services can be provided by using a cloud communication platform on a lower cost subscription basis.
The requirement of on-premises maintenance, PBX, and a great deal of wiring through a Main Distribution Frame (MDF) can be eliminated by using cloud communication platform.
Cloud communications can help businesses with collaboration, scalability and supporting access through multiple locations and devices.
Functionality such as multi-factor authentication (MFA) can be implemented through texts and emails by Cloud communication platforms. As these tools are associated with VoIP, which uses an IP network, phone calls can be seamlessly transmitted without connecting to an extra telephone network.
It contain host APIs that allow developers to integrate communication functionalities in their apps.
It provides documentation around API interactions and extensibility
The platforms can be hosted in the large scale data centers which form the physical backbone of the internet. So, the providers can sell access to those platforms by subscription instead of selling equipment and software to customers. This will help saving cost for end users on all sorts of levels.
The platform simplify deployment as there are no physical systems or software to install. The end user can simply sign up and pay.
It is much easier to run a uniform network across multiple sites as the communication platforms are in a virtual environment.
The platform make it much easier for people in different places to communicate with each other. Also you need not have to worry about dealing with different carriers and providers, tolls for long distance calls, web conferencing costs etc.
You will be able to add as many users and as many locations as per your requirement by simply changing your subscription to grow your network.
An open architecture on the platforms are adopted by many provider that offers ready integration to other third party software and readily available APIs.
A member of staff can be set up to work remotely by simply downloading an app for their mobile or their laptop.
A new platform or tool can be adopted to meet changing customer demands by simply adding it to your service.
You can access exactly the same platforms through your smartphone or tablet as you can from your desktop with an internet connection. This is available under the same subscription.
As the colleagues can get in touch with each other any time, any place, with high performance applications allowing them to talk face to face through video, seamlessly invite other people to conference calls and share documents and files, they can do more work in less time which will help increase their effectiveness and productivity.
Customer enquiries can be dealt with quickly and efficiently regardless of the location as everyone in an organization integrated into the same network. This help improve customer service.
The physical infrastructure in which the Cloud is based on and the industrial scale data centers on which the internet is built, are built and run on extremely high security and resilience standards. So, the assets are protected with high levels of physical security, and 24/7 cyber threat monitoring.
Offering Cloud Communication Platform?
Customers in the market for Cloud Communication Platform are actively browsing on SaaSUncovered. Be certain they come across your Cloud Communication Platform.
Get Listed