Find Best
Aviation Maintenance Software

for Your Business

We help you find the right Aviation Maintenance Software for your business.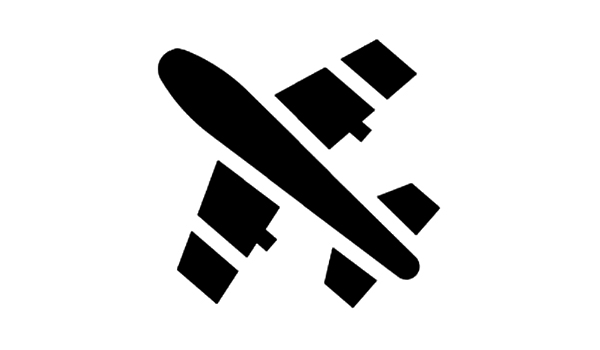 Aviation Maintenance Software
Explore best Aviation Maintenance Software for your business.
Browse Popular Aviation Maintenance Software
Up-to-date listing of Aviation Maintenance Software to assist you throughout your software selection and purchase journey.
Aviation Maintenance Software:
Aviation Maintenance Software is a specialized tool utilized within the aviation industry by aircraft owners to effectively manage their fleets, efficiently schedule maintenance tasks, and maintain meticulous records. This software is highly adaptable and can be configured to meet the unique requirements of each customer. Its flexibility allows records management teams to define various configuration structures to align with specific maintenance needs, including the management of customer-specific alternate part lists.
Key Advantages of Aviation Maintenance Software:
Customized Programming: Aviation Maintenance Software can be tailored to the precise operational requirements of each airline business. This customization ensures that every corporation can run its aviation operations in a manner that best suits its unique needs and processes.
24/7 Customer Support: The software offers around-the-clock customer support, providing business owners with immediate assistance and answers to queries. This ensures that business needs can be addressed at any time, from any location, through online chat services or direct communication with customer support.
User-Friendly Interface: The user-friendly nature of the software simplifies the task of record-keeping, inventory management, maintenance scheduling, report generation, payroll management, and flight data tracking. The intuitive design facilitates data input and automatic updates, using straightforward spreadsheets and tracking documents.
Cloud-Based Data Storage: All company records are securely stored on cloud storage, offering more robust security than traditional storage devices. Additionally, data can be swiftly accessed from any company device. Regular automatic updates ensure that the information is consistently up-to-date.
Real-Time Information Access: Entrepreneurs and aviation professionals benefit from real-time access to the latest and most accurate information, as all data is continuously saved in real time.
Automated Scheduling: Aviation Maintenance Software supports automatic scheduling of airplane maintenance, inventory monitoring, ordering alerts, and other essential appointments required to keep the company and its equipment running smoothly.
Inventory Management: The software is invaluable for performing inventory management and aircraft reliability analyses.
Streamlined Workflow: With most operational reports being barcoded, the software enables a seamless workflow and reduces the need for manual data entry.
Part Exchanges: Managing part exchanges is a crucial aspect of aviation operations. The software supports part exchanges by tracking ownership changes in inventory and on the shop floor.
PMA Parts Management: For airlines that need to maintain stock of PMA (Parts Manufacturer Approval) parts as well as OEM (Original Equipment Manufacturer) parts, Aviation Maintenance Software streamlines PMA parts management by allowing users to establish effective controls. This ensures compliance with contractual terms and approval processes for the usage of PMA parts.
Operator-Specific Task Cards: The software enables users to maintain operator-specific task cards, ensuring compliance with maintenance procedures as specified in the operator's procedural manual.
Authorization of Task Procedures: Generic task or repair procedures can be authorized and managed through the software. The Work Management Cycle assists in selecting the appropriate task cards for mechanics' sign-off based on contractual commitments.
Aviation Maintenance Software is a versatile and indispensable tool for aircraft owners and operators, offering a wide array of benefits, including customization, 24/7 support, user-friendliness, real-time data access, and streamlined operations management.
Offering Aviation Maintenance Software?
Customers in the market for Aviation Maintenance Software are actively browsing on SaaSUncovered. Be certain they come across your Aviation Maintenance Software.
Get Listed