Find Best
Auto Dialer Software

for Your Business

We help you find the right Auto Dialer Software for your business.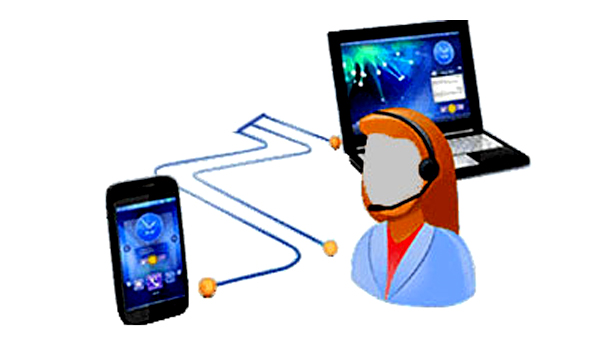 Browse Popular Auto Dialer Software
Up-to-date listing of Auto Dialer Software to assist you throughout your software selection and purchase journey.
Auto Dialer Software:
Auto Dialer Software is a software that is used for call centers and sales teams to automates phone dialing to perform various task including marketing, market research, opinion polls and voting.
Auto Dialer Software can be used for delivering pre-recorded audio messages to a list of contacts. You can also leave answering machine messages in your own voice or a computer generated voice by using this software. The software will automatically dial the phone numbers in your contact list one after another and play the selected audio file once the contact list is uploaded and audio file is selected. Different messages can be played for answering machines, and you can set the Auto Dialer program to retry busy lines. Businesses can roll out new product announcements, give reminders, updates, run marketing campaigns and much more by using an Auto Dialer Software.
Features of Auto Dialer Software:
Live call transfer, automated messages, touch tone opt-out options, and an easy to use interface are some of the features of Auto Dialer Software.
Auto dialing software is customizable, and easy to use for outbound sales, telemarketing, and smart dialing.
A huge number of of simultaneous phone calls can be send from a single computer, and real time results can be viewed. So, you can reach millions of people through personalized calls and SMS at once.
These pre-recorded calls can be scheduled for any time and sent to a large number of people.
You will be able to create messages with each recipients name and other personalized information.
An easy spreadsheet can be used to create call lists which makes it easier to read results in real time.
Benefits of Auto Dialer Software:
There are several benefits of using an Auto Dialer Software. Some of them include:
Multiple campaigns can be rolled out for your business by making automated outbound calls to your customers and these campaigns can be used to make product announcements, run market surveys, provide reminders, updates and more.
Quick and instant feedback can be taken from your customers by using outbound calls. These calls are toll-free for your customers and is cost effective for you.
It help enhancing the calling experience by providing human like voice quality to the message.
The agents can get more bandwidth to focus on nurturing leads and qualifying them by providing automated updates and reminders to customers which help increase productivity.
You can track your performance in different outbound campaigns and get all relevant information in a customized dashboard. This helps you to to analyze and strategize more efficiently.
All calls can be recorded for future reference and call logs can be maintained. The the status of the call such as connected,not connected or missed can be shared. You can get comprehensible continuous tracking reports which can be customized as per requirement.
You can get insights on call time, call status, call recording, call duration and much more that will provide you real-time updates for all outbound calls made by your agents. These insights can be used for further analysis.
Market research can be conducted by carrying out surveys and recording responses on zero cost to potential customers. Therefore, you will be able to reach out the international market and audience on a low cost.
As the software is web based, outbound calls can be made from anywhere at any time.
Automated and personalized calls can be scheduled for any time. You just need to specify the date and time for the calls.
Offering Auto Dialer Software?
Customers in the market for Auto Dialer Software are actively browsing on SaaSUncovered. Be certain they come across your Auto Dialer Software.
Get Listed