Find Best
Advocacy Software

for Your Business

We help you find the right Advocacy Software for your business.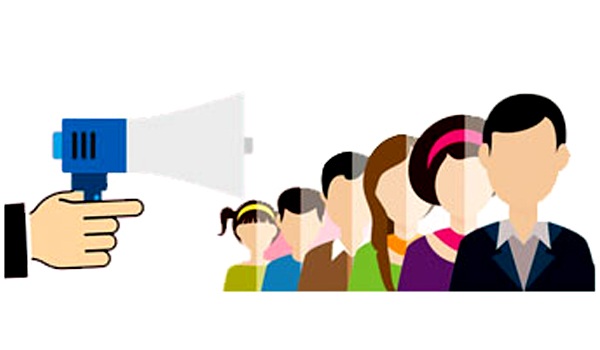 Advocacy Software
Explore best Advocacy Software for your business.
Advocacy Software:
Advocacy Software is a versatile tool used by marketers to bolster their marketing, sales, and customer success initiatives within a company. This software excels in managing customer reference information and streamlining reference request workflows.
With Advocacy Software, you gain the ability to track your references, understand their usage, and measure program impact through insightful reports and dashboard charts. This data-driven approach enhances the efficiency of your sales and marketing efforts. Research consistently shows that people trust recommendations from friends and loved ones more than paid advertisements from businesses. Building a well-established network of satisfied customers can amplify your reach and transform them into enthusiastic advocates.
Advocate marketing is the strategic dissemination of brand recognition through affiliated sources like partners, employees, or customers. Advocacy Software empowers you to identify, engage, and mobilize these advocates to spread awareness of your brand. Leveraging your existing customer base not only strengthens your social proof but also expands your brand's overall visibility. This approach is inherently more trustworthy compared to traditional marketing methods such as paid ads and signage.
Advocacy extends beyond marketing and can encompass a wide range of activities, including research, public education, lobbying, and voter education, all of which can influence public policy. Advocacy principles revolve around clarity of purpose, confidentiality, equality, safeguarding, diversity, empowerment, and prioritizing people's interests. Effective advocates possess qualities such as excellent communication skills, analytical and research abilities, sound judgment, logical thinking, and creativity. These very qualities are embedded in Advocacy Software, which encourages customers to share content across their social networks. The software adeptly combines various approaches, techniques, and messages to achieve advocacy goals and objectives.
Uses of Advocacy Software
Customer Reference Management
Reference Request Automation
Tracking Advocates
Program Impact Measurement
Brand Amplification
Content Sharing
Advocate Marketing
Customer Engagement
Sales Enablement
Feedback Collection
Workflow Automation
Content Creation
Content Recommendations
Relevant Connections
Types of Advocacy Software
Customer Advocacy Software
Employee Advocacy Software
Influencer Marketing Platforms
Partner Advocacy Software
Advocacy and Loyalty Programs
Advocacy Tracking and Analytics Tools
Advocacy Engagement and Communication Platforms
Social Media Management and Sharing Tools
Content Creation and Distribution Platforms
Advocacy Reward and Recognition Software
Referral Marketing Software
Advocacy CRM Integration
Advocacy management software
Advocacy marketing software
Benefits of Advocacy Software:
There are numerous advantages to leveraging Advocacy Software, including:
Customer Amplification: Empowers your existing customers to share their positive experiences through testimonials, reviews, and social mentions, thereby enhancing brand credibility.
Brand Recognition: Elevates brand recognition and fosters brand awareness, bolstering your market presence.
Customer Engagement: Creates a channel for meaningful customer engagement, enhancing customer loyalty and retention.
Streamlined Sales: Shortens the sales and onboarding process, driving efficiency and revenue growth.
Feedback Collection: Facilitates gathering valuable customer feedback to refine your products and services, promoting customer-centricity.
Workflow Automation: Simplifies advocacy program scaling and tracking through automation.
Content Creation: Allows the creation of compelling content and resources for your team, which they can share on their social networks, boosting your marketing efforts.
Content Recommendations: Employs a blend of human and artificial intelligence to provide your team with the best content for sharing.
Relevant Connections: Connects your team with potential prospects, equipping your sales team with pertinent content to share on social media platforms.
Advocacy Software is a powerful tool that not only harnesses the potential of your satisfied customers but also supercharges your marketing, sales, and customer engagement strategies.
Who uses Advocacy Software
Nonprofit Organizations
Political Campaigns
Trade Associations
Government Agencies
Community Organizations
Corporate Advocacy
Professional Associations
Educational Institutions
Individual Advocates
Environmental Organizations
Healthcare Advocacy Groups
Human Rights Organizations
Offering Advocacy Software?
Customers in the market for Advocacy Software are actively browsing on SaaSUncovered. Be certain they come across your Advocacy Software.
Get Listed