Find Best
Workforce Management Software

for Your Business

We help you find the right Workforce Management Software for your business.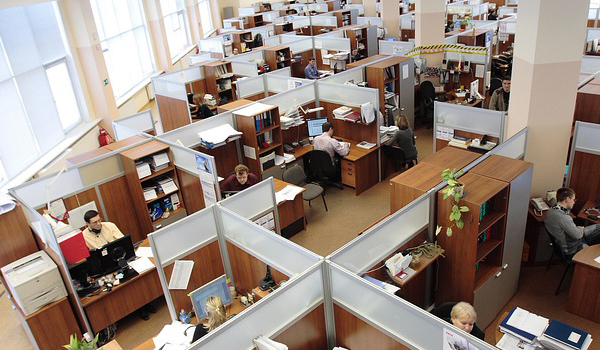 Workforce Management Software
Explore best Workforce Management Software for your business.
Browse Popular Workforce Management Software
Up-to-date listing of Workforce Management Software to assist you throughout your software selection and purchase journey.
Workforce Management Software:
Workforce Management Software is a versatile tool employed by organizations to streamline employee work-related tasks, encompassing employee scheduling, labor allocation, and paid time off (PTO) tracking. This software offers a wide array of features to optimize workforce management efficiently.
Features and Benefits of Workforce Management Software:
Comprehensive Workforce Control: Employers can efficiently forecast labor demands, monitor attendance, generate and assign employee schedules, and gauge workforce productivity.
Employee Self-Service: Some software solutions provide self-service options, enabling employees to independently check PTO balances and request time off without disrupting HR workflows.
Integration Flexibility: Workforce Management Software can seamlessly integrate within an integrated HR management suite or function as a standalone solution.
Interconnectivity: It offers integration capabilities with third-party HR applications, linking to core HR systems to create a central repository for workforce data.
Labor Demand Forecasting: Users can forecast labor demands, strategize workforce contingency plans, and ensure optimal staffing levels.
Schedule and Leave Management: Administrators can effectively manage employee schedules, PTO, and leave requests, streamlining workforce operations.
Workforce Analytics: The software supports labor analytics, allowing organizations to monitor employee attendance and assess workforce competencies.
Holistic Business Management: Beyond workforce tasks, it aids in managing sales, projects, teams, clients, and marketing efforts from a unified platform.
Visual Sales Pipeline: Sales processes are simplified with a visual sales pipeline, enabling better sales management and organization.
Customization: Users can tailor sales pipelines, filters, contacts, and deals to align with specific sales processes.
Productivity Enhancement: The software helps track work hours, boosting team productivity and overall profitability.
Mobile Accessibility: Accessibility is not limited to the office, as mobile apps allow access to deals, tasks, projects, and contacts on the go.
Task Scheduling: Meetings, tasks, milestones, and events for team members can be scheduled and tracked efficiently.
Collaboration: Collaboration is made easy with tools for working with clients, partners, and teams, with options to keep sensitive information private.
Contact Management: Centralized contact management provides a clear overview and facilitates better relationship-building.
Real-Time Insights: Gain instant visibility and real-time insights for informed decision-making, identifying and addressing issues promptly.
Field Service Management: Ideal for field service businesses, it streamlines field operations, enhances productivity, and ensures customer satisfaction.
Location Tracking: Monitor the precise location of field technicians to expedite service calls and improve customer service.
Cost Tracking: Real-time tracking of job costs, including labor and materials, simplifies expense management.
Private Portal: Securely create, consult, and download job reports through a private portal, enhancing workflow efficiency.
Maintenance Automation: Efficiently manage preventive maintenance, work orders, and invoices, optimizing workforce competency.
Technician Dispatch: Optimize workforce scheduling by assigning tasks to the nearest available technician, ensuring prompt and efficient dispatch.
Sales Planning: A valuable tool for sales professionals and managers, it supports effective sales planning and deal prioritization through forecasting.
Prospect Oversight: Connect emails automatically to contacts and deals, providing a comprehensive overview of prospect interactions.
Performance Tracking: Define sales targets for team members and track key performance metrics, aiding in performance evaluation.
Workforce Management Software empowers organizations to enhance workforce efficiency, streamline sales processes, and make data-driven decisions for sustained growth and success.
Offering Workforce Management Software?
Customers in the market for Workforce Management Software are actively browsing on SaaSUncovered. Be certain they come across your Workforce Management Software.
Get Listed