Find Best
Task Management Software

for Your Business

We help you find the right Task Management Software for your business.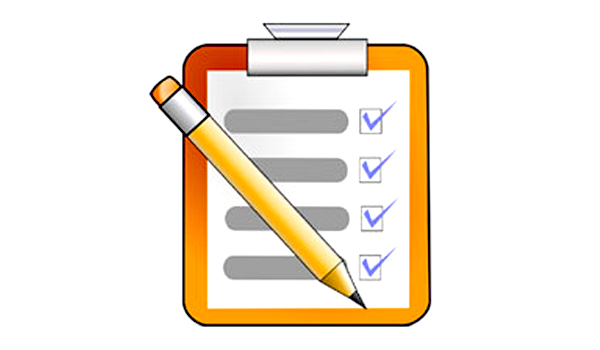 Browse Popular Task Management Software
Up-to-date listing of Task Management Software to assist you throughout your software selection and purchase journey.
Task Management Software:

Task Management Software is a software that is used by a groups of users to work together more effectively to quickly and thoroughly complete projects.
Tracking tasks of a project from beginning to end, delegating subtasks to teammates, and setting deadlines to make sure projects get done on time is knon as task management. The software can be used to capture and organize issues, assign work, and follow team activity.
Features and Benefits of Task Management Software:

The Task Management Software has several features that can benefit the user in many ways to grow their business. Some of these include:
Teams can be empowered to work more productively and efficiently by using this software.
You can save time, avoid losing work and information, delegate, and track tasks to stay on schedule and complete deadlines on time.
You can prioritize your work as tracking tasks allows everyone to understand which are more important or require more time. So the teams can plan their time and meet deadlines.
Collaboration can be improved as files, feedback, ideas, and more can be shared with the teammates.
Each piece of work can be map out in a list, all of the details can be organized in one place, and tasks can be managed from start to finish.
Your work can be organized like sticky notes on a Board that you can move through multiple stages quickly, easily and beautifully.
Holes and overlaps can be spoted in your schedule, and you can quickly make adjustments by viewing tasks and work on a calendar.
Project plans can be map out on a timeline so that you can see the relationship between tasks and keep work on track, even when plans change.
You can say up to date on how free or busy your team members are, and work can be delegated accordingly using an online task manager.
Time in communicating to several team members at once or group employees by project, department, or other factors can be saved as you can easily tag them in comments, tasks, issues, or forum topics.
Instant updates and notifications on all work completed by your team members can be provided using a task tracker tool.
Insights into the progress made till date can be provided, and you can plan future work strategies using reports.
The time your team takes to work on various tasks can be tracked and approved using timesheets.
Tasks can be organized, assigned, and prioritized from one central platform.
You can breaks down complex projects into many related or dependent tasks.
A quality product can be ensured for the clients by integrating all work.
The need to remember all tasks can be eliminated and it makes you more productive by sending timely reminders.
You are allowed to set goals and milestones, keep track of deliverables, and manage deadlines.
The software makes it easier to keep your work items organized and manageable in one centralized, accessible location with project tasks and task lists.
The status of tasks can be tracked and you can also assign them to members, set task dependencies, send email reminders, and track progress of your project.
Emails can also be convereted into tasks using our task tracking software.
As you can view the tasks in several styles such as Classic View, Plain View, Kanban View, Dependency View, and Gantt View, it help you look at tasks from various perspectives and provide a distinct status of the project's deliverable.
Tasks can be grouped together and quickly evaluated how close the project is to completion by using milestones.
Time for tasks can be logged daily or weekly at your convenience and the billable and non-billable hours for any project can be easily calculated by using timer. You can start the timer for a task to record your actual working hours and our entries are automatically logged in the timesheet when you stop the timer after completing the task
A larger task can be splited into a number of subtasks that can be assigned and tracked separately in the project which provides a better picture of the project progress.
Task reports can be viewed under Tasks and Milestones which provide a consolidated view of all open and closed tasks in the selected project. Details of any owner, milestone, or priority in the project task management software can be viewed.
You can set task duration in days or hours based on the requirement of your project. Tasks can be created even if you are unsure of the start time in this task tracking software.
Offering Task Management Software?
Customers in the market for Task Management Software are actively browsing on SaaSUncovered. Be certain they come across your Task Management Software.
Get Listed