Find Best
Space Management Software

for Your Business

We help you find the right Space Management Software for your business.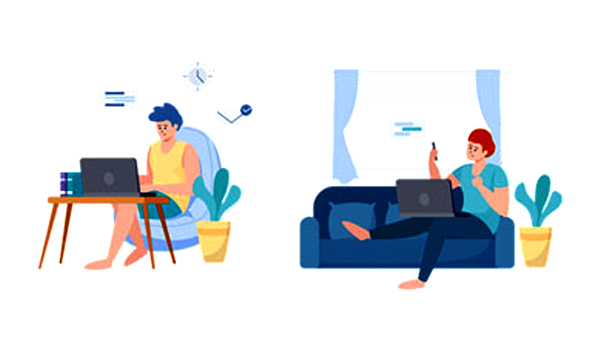 Space Management Software:
Space Management Software is a powerful tool utilized by facility planners to optimize office space utilization effectively. This software enables efficient tracking and management of space allocation based on departments, cost centers, and projects. Additionally, it supports seat assignments, hot-desking, and on-demand seat booking for shared workspaces.
Key Features and Benefits of Space Management Software:
Space Management Software offers a range of features designed to enhance organizational efficiency and cost-effectiveness:
Cost Savings: Implementing shared spaces and improved space automation significantly reduces infrastructure costs for organizations.
Visual Space Inventory: Create and manage space inventory with actual floor plans, streamlining space allocation.
Departmental Allocation: Allocate space based on departments, cost centers, and projects, ensuring efficient resource allocation.
Cross-Utilization Billing: Facilitate billing between departments, cost centers, and projects for shared spaces.
Flexible Space Allocation: Configure space allocation based on defined time slots and shifts, accommodating dynamic workplace needs.
Occupancy Dashboards: Visualize space utilization through occupancy dashboards for data-driven optimization.
Hygiene Management: Schedule cleaning and housekeeping activities for each booking to maintain a clean and safe workspace.
QR Code Booking: Enable instant booking through QR code scanning at shared workspaces, simplifying the reservation process.
Integration Capabilities: Integrate with access control and time attendance systems to auto-assign workspaces and record check-ins and check-outs seamlessly.
3-D Workspace Modeling: Integrate with BIM models to display a 3-D model of the workplace, or use 2-D display options with AutoCAD and image files.
Customized Reporting: Generate custom reports with built-in KPIs, occupancy charts, dashboards, and a variety of reports for comprehensive insights.
Occupancy Analysis: Generate occupancy analysis reports to optimize available space across multiple locations effectively.
Facility Management: Manage attached facilities while booking each space, enhancing the overall workspace experience.
QR Code Validation: Enhance security with dynamic, color-coded QR codes on user mobile apps for validation at entry gates.
Energy Efficiency: Optimize space usage to intelligently control lighting, HVAC, and equipment, resulting in significant energy savings and reduced maintenance costs.
Visual Planning: Utilize floor plans for visual representation during planning, assignment, and booking processes.
IoT Integration: Seamlessly integrate with IoT seat sensors for real-time occupancy data, QR code-based seat reservations, kiosk and mobile-based booking.
User-Friendly Dashboards: Access occupancy trend analysis dashboards for easy implementation of features and insights.
Efficient Workflow: Streamline office space allocation, utilization tracking, and workflow processes for enhanced efficiency and performance.
Multi-Dimensional Allocation: Track and allocate available space by project, department, or vertical, adapting to varying needs.
System Integration: Easily integrate with existing systems to maximize results, fostering a seamless working environment.
Online Accessibility: Operate efficiently with real-time online access, and generate print-ready provisions at critical stages.
CAD File Management: Maintain CAD-format inventory of all drawing files for premises, ensuring accurate space utilization tracking.
Duplicate Allocation Elimination: Prevent duplicate space allocation by tracking live space utilization using access data cards.
Shared-Dedicated Space Management: Utilize predefined ratios for effective management of shared and dedicated spaces.
Shift Management: Allocate spaces across multiple shifts efficiently with the Advanced Shift Management Module.
Comprehensive Reporting: Generate detailed MIS and occupancy reports by floors, locations, or cities for informed decision-making.
Space Management Software offers a comprehensive solution to optimize office space usage, streamline processes, and enhance overall workspace efficiency.
Types of Space Management Software
Office Space Management Software
Facility Management Software
Space Reservation Software
Real Estate Management Software
Space Planning Software
Room Scheduling Software
Workspace Analytics Software
Desk Booking Software
IoT-Integrated Space Management Software
CAD and BIM-based Space Management Software
Cloud-Based Space Management Software
Occupancy Monitoring and Social Distancing Software
Integrated Workplace Management Systems (IWMS)
Offering Space Management Software?
Customers in the market for Space Management Software are actively browsing on SaaSUncovered. Be certain they come across your Space Management Software.
Get Listed