Find Best
Softphone Software

for Your Business

We help you find the right Softphone Software for your business.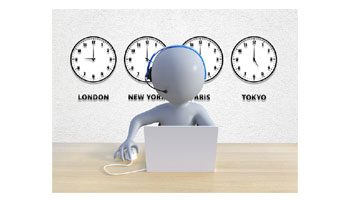 Softphone Software:

Softphone Software is a software that runs on a desktop, tablet or mobile device and allows you to make calls over the Internet, using a VoIP provider.
The need for a physical phone base unit or handset can be eliminated, and enables you to make and receive calls as well as manage contacts from the same user interface screen.
Features and Benefits of Softphone Software:

The Softphone Software has several features that can benefit the user in many ways to grow their business. Some of these include:
You will be able make and receive calls through a connected headset, or with a microphone and speakers attached to your computer.
There is no requirement for additional hardware costs for desktop handsets.
All the flexibility and call management options can be afforded by typical VoIP services.
The option can be provided to convert smartphones and other mobile devices into business-level communication tools, which can be used out of the office and remotely.
As the software is available in cloud and on-premise with source code access, you can install it on your own server and customize as necessary.
Your telephone system can be easily integrated with a CRM tool. You will not miss another call or forget to record all the client information received. Every conversation can be easily tracked including storing it directly to a CRM tool for use in the future.
You can take your customer service to the next level and improve your relationships with your customer by using this software.
As the task are organized,it helps team members to avoid missed deadlines or delayed deadlines.
The workflow can be managed and projects can be completed in a timely fashion as you can automate tasks or attach task dependency to change according to specific criteria.
Companies and teams can collaborate better by sharing files and organizing storage.
Shared calendars can be created for company use, teams, or even personal calendars to increase productivity.
A lot of work of the HR department can be saved by keeping everyone informed of important dates.
A platform can be provided that works across various devices so that you can assign, lead, manage, and collaborate from anywhere.
As performance can be increased, time cards can be managed, task times can be tracked, and more, you can increase productivity and complete projects more easily.
The software helps teams collaborate better and improve teamwork. It helps teams collaborate and organize their efforts through custom task creations and shared calendars.
Communication tools like instant messenger, voice and video calls, telephony, and HD video conferencing can be provided to benefit companies.
Managers can assign tasks more easily while also tracking time and progress and teams can work together to helps accomplish more tasks.
Many tasks including managing projects, time, and billing can be automated to focus on the more important things for your business.
Internal infrastructure can be supported and external relationships can be builde by managing employees, customers, projects, and marketing efforts all in a single platform.
Everyone can be kept on the same page and feel more like a single unit by company directories and custom task templates which makes companies more manageable, powerful, and productive.
Offering Softphone Software?
Customers in the market for Softphone Software are actively browsing on SaaSUncovered. Be certain they come across your Softphone Software.
Get Listed