Find Best
Social Networking Software

for Your Business

We help you find the right Social Networking Software for your business.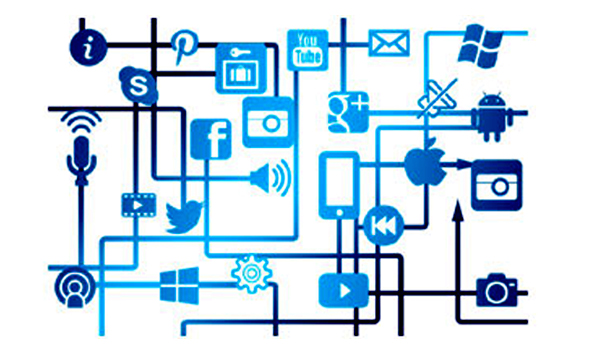 Social Networking Software
Explore best Social Networking Software for your business.
Social Networking Software:

Social Networking Software is a software that supports customer interaction with one another as well as with the organization.
Individuals and companies can connect with one another to communicate and share data in a public forum by using social networks software.
Features and Benefits of Social Networking Software:

The Social Networking Software has several features that can benefit the user in many ways to grow their business. Some of these include:
Users can be represented by a profile, and they can be connected with other users that have similar interests or backgrounds, or who they know in real life.
The software can be accessed through web browser or mobile application.
The social networks software can be used for a variety of purposes by the companies which allows them to build and maintain their brand by sharing content or promoting marketing materials.
It can also be used for networking, advertising, or even for customer service.
Private online meeting rooms are available for all group members so that online meetings with their teams, co-workers, clients, etc can be organized in each group.
You can easily share your screen, content, chat through messages with the participants, and make your online meetings as effective as ever.
User groups can be created for each department of your organization including sales, marketing, HR etc.
Users can exchange notes and files, and access all information from any device in each group.
Productivity can be boosted and everyone can choose how to use the tool depending on their needs and the tasks at hand.
The level of confidentiality and ease of access of each and every information on your network can be defined by you.
All the latest activites and informations from the groups you belong to can be viewed and accessed through a personalized and interactive wall.
You can like, share, comment, download files, launch videos and many more.
Important information never goes missing or unnoticed as selected informations can be highlighted until the user marks them as read.
Information can be prioritized automatically according to your preferences.
Each individual group contains multiple informations, media, files, notebooks, events, etc. which are beautifully displayed in the form of a wall and is accessible directly from the group's homepage.
All the media you want can be shared with everyone but also with limited, targeted audiences, depending on the privacy settings you choose.
All types of files can be stored, shared, and classified. A description, the author, its versioning history, as well as all the likes and comments associated to each version can be featured in each item.
Multiple co-workers are allowed to contribute simultaniously to the same content. You can easily identify the changes in any notebook as all modifications' details are kept in history.
Own events or webinars can be created by each individual group with all useful event management tools including event description, date, venue, participant invitation, attendance confirmation.
The publishing of an article on your public blog and in your intranet can be synchronized.
You can add content to your website and increase your social media presence.
New publications across social media can be collected and can be consolidate them in a group of your choosing.
Your profile can be created and connected with other people, and you will be able to find the right person with special skills, inform your followers with updates on your own wall.
Offering Social Networking Software?
Customers in the market for Social Networking Software are actively browsing on SaaSUncovered. Be certain they come across your Social Networking Software.
Get Listed