Find Best
Pharmacy Software

for Your Business

We help you find the right Pharmacy Software for your business.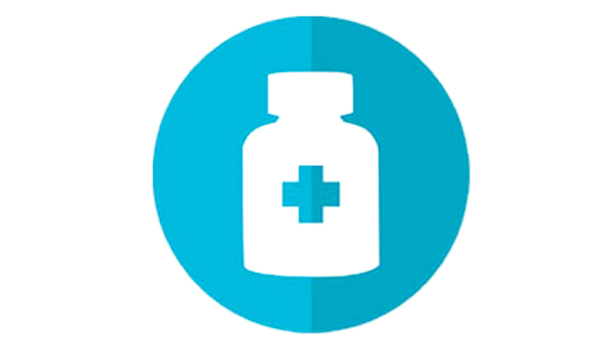 Browse Popular Pharmacy Software
Up-to-date listing of Pharmacy Software to assist you throughout your software selection and purchase journey.
Pharmacy Software:

Pharmacy Software is a software that is used to that manages patient info, data entry, workflow, financials, inventory, and reporting.
The software helps you transform your business by reducing cost, increasing scalability, providing flexibility in dealing with licensing, software upgrades and deployment.
Features and Benefits of Pharmacy Software:

The Pharmacy Software has several features that can benefit the user in many ways to grow their business. Some of these include:
Billing Speed can be increased with shortcuts and using advanced search options like Barcode. Customer waiting time at counters can be reduced.
Inventory levels can be managed, reorder points can be set to replenish stock and your losses due to expiry can be saved.
A track of expired and near expiry products can be kept sitting at your shelves. The losses can be saved as the products can be returned to the supplier before expiry.
Records of medical evaluation of the patient's health can be created and maintained for better relationships. You can view Pending Prescription Report.
Your Sales can be increased by Suggesting Substitute Medicines on the basis of salt composition and never miss any customer.
There is no need to feed manual Purchase. You can import bill from any Excel or CSV format to save time with 100 percent accuracy. Items or products can be mapped with existing items
Sales can be increased by searching substitutes based on salt and location of suppliers.
Online orders can be directly placed to distributors and status of all orders can be checked, as well as nearby distributors can be viewed along with items, schemes, offers etc.
Doctor's and MR's Commission, Incentives & Company wise Sales Reports can be generated. The profit margins can be known and your sales can be increased accordingly.
The family-wise consolidated ledger can be created and maintained in a Single Ledger Group and the entire family can be served in a better way.
GST Billing can be done and transactions can be pushed into the GSTN portal in Excel, JSON or CSV format and file GST returns directly.
Stock of multiple items can be easily maintained rack wise which helps to identify which item is kept in which rack at the time of billing. Stock Report can be maintained and generated Rack-wise.
Reminders can be set to customers regarding appointments, medicines, follow ups etc to deliver the medicine on time and reach more customers.
The Fast, Slow and Non- Moving products can be known in your store. Re-order can be generated on the basis of Product Sale, Profit, Stock level and calculations.
Multiple Payment Modes and Online Banking Option can be availed with ICICI Bank and Auto-Bank reconciliation facility with multiple banks.
You can have control on Pilferage, Stocks, Expiry & Claims as well as Easy & Fast Billing with GST.
Cross-check of Purchase Rates, Disc. Deal & Cost can be done.
Cost can be reduced by effective Purchase management.
Patient Prescriptions can be maintained and you can get Appointment Reminders.
Re-order and best suppliers planning can be generated.
Auto Purchase feeding can be done on on Email or Pending Order.
Substitute or Salt & Location wise search can be suggested.
There is zero Percent Chances of Manual Mistake. Customers Satisfaction can be provided with Business Improvement.
Offering Pharmacy Software?
Customers in the market for Pharmacy Software are actively browsing on SaaSUncovered. Be certain they come across your Pharmacy Software.
Get Listed