Find Best
Hotel Management Software

for Your Business

We help you find the right Hotel Management Software for your business.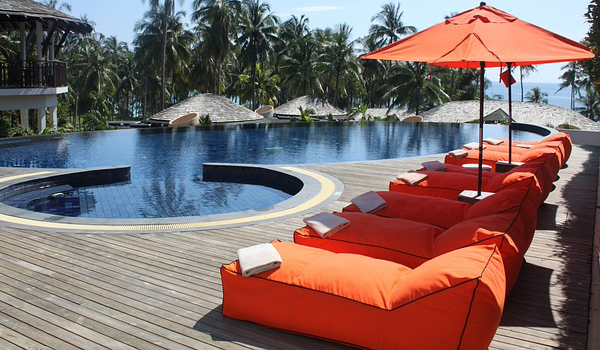 Hotel Management Software
Explore best Hotel Management Software for your business.
Hotel Management Software:
Hotel Management Software is a software for the hospitality industry that makes the the management of hotel operations and functions easier and help improve the overall hotel management system. The administrative processes such as front office, planning, sales and accounting can be automated using a hotel management software. It can enhance the experience of the guest from online booking until the completion of their stay. They can also provide their feedback about the stay and the property once they return home
The hotel management software create a unique number which is associated with a registered guest. This unique number is known as Folio No. which is printed on the hotel receipt to help hotel users retrieved the guest information on booking. It is is a primary data in the database that is generated by a predefined sequence of characters and numbers.
The amount of time spent on administrative tasks can be reduced by using a hotel management software. These software can also help keeping the pricing of your rooms right which is an important factor to generate more revenue and gain the trust of your guest.
Functional area of Hotel Management Software:
Hotel Management Software is meant for several purpose both for a single hotel or chain of hotel. These include:
Manage Bookings:
The booking process can be automated by using a hotel management system. It should allow you to escape manually inputting bookings by the hotel staff and also managing across all your distribution channels. All the related work of the back office can be eliminated and hence staff can focus more on interacting with your guests. It also reduces the risk of overbooking your rooms and thus improves the guest experience.
Direct bookings:
As online bookings are more preferable now a days than by calling or through a a travel agent to finalize bookings, direct bookings through your website can be an added advantage for your business. The hotel management system can be integrated with the online booking engines to generate more revenue.
Channel management:
The hotel management software has the ability to create partnerships with different types of agents in the industry that will help drives bookings.
Hotel website:
The hotel management software having a web editor or website creator will allow you to create a user friendly website that increases the number of booking.
Sections of Hotel Management Software:
Different section are there for different hotel management software that depend on requirement of type of hotels. Some hotels are single handled while some have integrated restaurants on its operations. However, the common sections for all software include:
Booking functions such as pre-booking reservations are handled by Reservations section
Categorizing the type of guest, their privileges and memberships can be done in Profiles section
Large groups of guests with different privileges can be taken care by Groups and blocks
The access control for each department of the hotel and other staffs can be assigned in Administration section
The rate of rooms, amenities and materials can be managed by Rate and inventory control monitoring
Custom reports for various outputs can be seen in Reporting displays
Offering Hotel Management Software?
Customers in the market for Hotel Management Software are actively browsing on SaaSUncovered. Be certain they come across your Hotel Management Software.
Get Listed