Find Best
Membership Management Software

for Your Business

We help you find the right Membership Management Software for your business.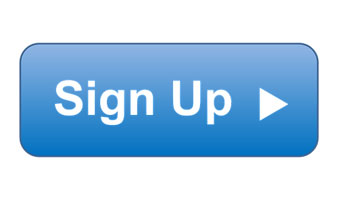 Membership Management Software
Explore best Membership Management Software for your business.
Membership Management Software:
Membership Management Software is a software that is used to automate the management of membership within associations, communities and other member-based organizations.
Features and Benefits of Membership Management Software:
The Membership Management Software has several features that can benefit the user in many ways to grow their business. Some of these include:
Membership dues can be collected with a platform that consolidates all of your operations in one place.
You can discuss, share, notify, upload images, take feedback on any matter.
Member records can be more efficiently managed by using this software.
A timeline of recent community activity and an at-a-glance view of organization performance can be provided by a dashboard.
Engagement can be tracked from your website or social media as well.
Data stored with the software is secure and can be kept private, and support is available at any time by email or phone.
Membership fees, donations, or ticket sales can be collected easily through the software.
Communications can be improved through email messages.
Application management, Committee management, Member management, Membership database, Membership renewals, Payment processing, Website management, Dues management, Email marketing, Event management, Member directory, Member portal and Member types are some of the features that can be included in the software.
Member information can be stored and edited in a database.
You can create, renew, upgrade and downgrade memberships by using Membership Management Software.
You can communicate with members by email, social media, telephone or post.
Tickets to events or series of events can be organized and sold.
Textual or audio-visual content can be published and delivered.
Advertising opportunities can be provided through listings or targeted placements.
Interaction and collaborative file sharing can be facilitated between members.
Interests of members and activity can be tracked to provide relevant services.
Supplementary income can be raised from donations.
Access at all levels can be delegated to the right people.
Your membership management processes can be automated to maximize retention.
The software helps you build, manage, engage, and understand every member of your community.
Your operations can be managed from anywhere, and your members can be stay connected.
Custom online application forms and several membership types can be provided to easily bring prospective members in the door. Information is automatically synchronized across the software from the start of the application process.
You can maximize your productivity and retention as outstanding payments can be quickly found and renewal reminders can be send with automated emails and push notifications.
Beautiful event pages optimized for maximum conversion can be easily created that match your branding.
You can set up VIP and other tickets, offer Coupons or Member Pricing, choose supported payment options, and customize the registration form to collect all the information you need in the CRM of the software.
Every member in your community can be enabled to develop long lasting relationships with you and each other through one-on-one chats with the option to share business cards and premium networking features.
Immediate insights can be provided into the activities of your members from events, email marketing, finance and more in real time, and use what you learn to make smarter decisions.
Offering Membership Management Software?
Customers in the market for Membership Management Software are actively browsing on SaaSUncovered. Be certain they come across your Membership Management Software.
Get Listed