Find Best
Customer Loyalty Software

for Your Business

We help you find the right Customer Loyalty Software for your business.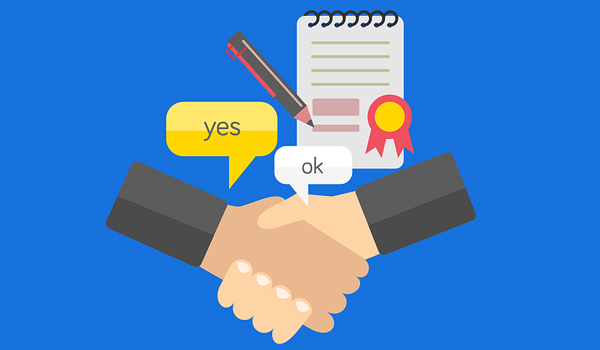 Browse Popular Customer Loyalty Software
Up-to-date listing of Customer Loyalty Software to assist you throughout your software selection and purchase journey.
Customer Loyalty Software:
Customer Loyalty Software is a software that is used to strengthen the relationship with the customers in various ways.This software is used by the companies which are are most effective, economical, easy to setup, customizable, highly scalable, seamless and friction less for consumers to use. Some Customer Loyalty software help companies and brands by giving them a way to differentiate themselves without giving any discount. It offers customers tangible incentives for repeatedly choosing your brand and help increases repeat purchase rates and lifetime value. Customer Loyalty Software can reward customers for more than just purchases and guide their behavior in meaningful ways. This software can create regular engagement opportunities throughout the customer life cycle which strengthens relationships, wards off competitive offers, and increases customer lifetime value.
Features and Capabilities of Customer Loyalty Software:
The basic features and Capabilities of Customer Loyalty Software include:
Your eCommerce website and digital marketing strategy can be seamlessly integrated with Loyalty marketing. Every aspect from launch to promotion can be maximized using this software. E Commerce platform and ESP, customer touch point strategy, and campaign best practices can be integrated with Loyalty marketing.
You can build a loyalty program that meets your customer everywhere they are shopping, either it would be online, on their phones, and in your stores. Your customers can also earn and redeem points anywhere.
You can launch your program very quickly and effortless with pre-built POS integrations.
Your can be utilized to you can monitor and drive KPIs for specific stores using loyalty program.
By incorporating social and behavioral activity, your customer behavior can be proactively guided and your loyalty program can be differentiated.
You can reward your customers for any action you want them to take such as connecting through social media, writing reviews, signing up for newsletters, attending in-store events and many more. Engagement of customer can be increased and more genuine brand loyalty can be build if you reward customers for more than just purchases.
Loyalty program can be focused on your most dedicated customers to establish guaranteed ROI with a paid membership program.
A powerful paid membership program can be created by supporting high value rewards, subscription management for loyalty memberships, efficient management of multi-tier, and advanced segmentation.
You can use it as a framework and easily change anything by adding your own unique customization as the software is customizable.
The software also make it easier to deliver a made-to-measure loyalty solution. A great developer experience can be provide by clear documentation, proven development patterns, and modern tech-stack.
Loyalty programs of any size can be handled even on a massive scale with a high frequency of loyalty interactions.
You can create a true customer data platform as you have full control over the data stored in the loyalty program.
The software can be integrated with any IT infrastructure and you can work on the loyalty program without making changes in multiple systems.
Benefits of Customer Loyalty Software:
The benefits of Customer Loyalty Software include:
Repeat purchase rate can be increased using customer loyalty software without discounting your brand.
You can get an opportunity to continuously reach out and engage with customers apart from standard marketing strategies.
Customers can be seamlessly engaged and get offer rewards through any shopping channel. It could be either online, in-store, through an app or with all three together.
The software creates a way to engage the customers with your brand beyond just purchases by taking actions such as to writing reviews, referring friends, sharing pictures, and connecting through social media which help build a strong relationship with your customer.
Types of Customer Loyalty Software
Loyalty Program Software
Customer Engagement and Retention Platforms
Customer Relationship Management (CRM) Software
Loyalty Analytics and Reporting Tools
Mobile Loyalty Apps
Point of Sale (POS) Loyalty Integration
E-commerce Loyalty Platforms
Customer Advocacy and Referral Software
Feedback and Review Management Software
Multi-Channel Loyalty Platforms
Gamification and Social Engagement Tools
Data Analytics and Personalization Software
Customer Service and Support Software
Integration Platforms
AI-Powered Loyalty Solutions
Subscription Management Software
Community Building and Social Platforms
Offering Customer Loyalty Software?
Customers in the market for Customer Loyalty Software are actively browsing on SaaSUncovered. Be certain they come across your Customer Loyalty Software.
Get Listed