Find Best
Chemical Software

for Your Business

We help you find the right Chemical Software for your business.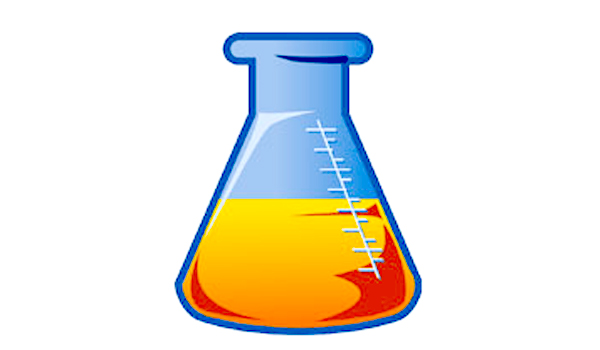 Chemical Software:
Chemical Software is a software that is used to aids in design, simulation and analysis in the chemistry field. The software can be used to manage, analyze and collaborate on chemical data and biological assays.
Bioassay Data Management, SAR Analysis, Chemical Registration, Chemical Inventory, Graphing and Data Visualization, and Electronic Laboratory Notebook (ELN) are some of the capabilities of chemical software. Chemical software offers different packages that can be used to solve typical problems in mass and energy balance, fluid mechanics, heat and mass transfer, unit operations, reactor engineering, and process and equipment design and control. The software offers a chemical process simulation software that can streamline the workflow and enhance the efficiency of engineers.
Features of Chemical Software:
Some of the most common features of Chemical Software include:
It is consist of user customizable panes and explorer pane that makes navigating simulations easy
Work can be created in workspace with process flow diagrams (PFDs)
Diagnostics can be displayed in message pane when you work with a simulation
Drag and drop access is easy to unit operations and symbols by palette pane
Easy access is provided to common tasks by toolbar.
Benefits of Chemical Software:
Some of the benefits of using Chemical Software are listed below:
The software is customizable, flexible, and affordable
The daily tasks can be completed more quickly with process simulation software.
All modules of the software work within a single graphical user interface that makes the interaction seamless.
The graphics and reports can be easily exported to third party software
It can be easily integrated into chemical engineering computing environment
You can take the advantage of phone and e-mail access to high level customer support engineers
Customer portal with robust knowledge base and Ticketing system to track feature requests and software improvements are available.
The integrated process simulation modules helps the team members to work more efficiently through extensive projects.
It can streamline processes in smaller projects and improve workflow with an intuitive interface that helps you save time.
Various reports can be generated including equipment or process costing, process safety analyses,regulatory compliance, heat and material balance reporting etc.
The software can be integrated with other programs that will help accelerate progress in larger, ongoing projects. Process or plant performance monitoring, model predictive control, and real-time optimizations can be done by the integration.
The software streamlines inventory movements from production, purchasing, shipping and warehouse transfers, which will let you know exactly where everything is.
All the inventory transactions, from receiving a purchased raw material to shipping the finished product can be managed by Barcode scanning and tracking. Barcodes can be scanned directly by mobile devices from the shipping dock, warehouse floor or lab, updating inventory in real time.
Purchasing and production decisions can be simplified by historical information, material needs and on-hand inventory data provided by materials requirements planning (MRP) and scheduling tool.
Forecasting sales for made to order and seasonal inventory, checking recipes and formulas for necessary materials, automatically triggering purchase orders and calculating lead times for made to order items, and enabling just in time ordering, can be done by the help of the software so that you will never exceed your quantities or come up short.
Units of measure and packaging can be automatically converted into the base units you need to measure your inventory. This will help ensuring accurate inventory quantities, costing, pricing and sales analysis. It also help manufacturers manage recipes and formulas.
Complex material costs for recipes and formulas along with lot numbers and expiration dates can be tracked, units of measure and packaging can be converted.
Real time pricing information in an industry can be accessed where prices are constantly fluctuating.
Offering Chemical Software?
Customers in the market for Chemical Software are actively browsing on SaaSUncovered. Be certain they come across your Chemical Software.
Get Listed