Find Best
Yard Management Software

for Your Business

We help you find the right Yard Management Software for your business.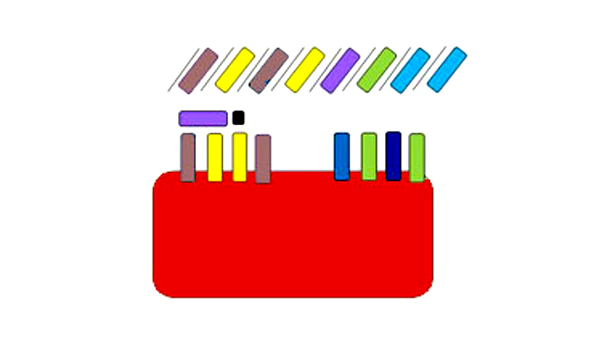 Yard Management Software:

Yard Management Software is a software that is used by manufacturing and logistics companies to simplify overseeing of their yards by helping track container and trailer movements, availability, and loads.
Types of Yard Management Software
Yard Inventory Management
Gate Management
Appointment Scheduling
Dock Scheduling
Yard Visibility and Tracking
Yard Process Automation
Yard Security and Access Control
Yard Task Management
Yard Optimization and Planning
Yard Performance Analytics
Trailer Pool Management
Yard Maintenance and Inspection
Yard Communication and Collaboration
Yard Equipment Tracking
Yard Labor Management
Yard Inventory Visibility for Customers
Yard Environmental Monitoring
Yard Compliance and Reporting
Yard RFID and Barcode Integration
Yard Integration with WMS and TMS
Features and Benefits of Yard Management Software:

The Yard Management Software has several features that can benefit the user in many ways to grow their business. Some of these include:
Real-time yard counts and history can be provided that is accessible 24/7 from any device.
Appointments can be scheduled, as well as check-in, check-out, and shipment information can be automated and shared.
Tasks can be created, moves can be automated, live location data can be seen, and moves per hour can be increased.
Workflows can be automated and seamlessly integrated with other systems.
You can gain visibility to all yard assets and its activities from one single location.
Standard, customizable and scheduled reports, alerts, dashboards & KPIs can be provided.
Carriers can view their assets in customers' yards and gate appointments can be made online by them.
Visibility can be gained to all docks doors, schedule, and assign moves from a single location.
Real-time location information to all yard activities can be gained.
Gate procedures can be streamlined and the velocity of gate check-in and check-out of yard tractor trailers, yard trucks, shuttle trucks, tractors, and drivers can be increased by automatic process provided by the software.
A two-way communication between the traffic managers and the drivers can be facilitated to assign, prioritize, and confirm tractor trailer move tasks.
Yard management challenges can be solved by yard managers by monitoring the location of the yard and shuttle trucks in real-time.
Refrigerated trailer information can be recorded including temperature, fuel level, operating status. Operators get alerts to ensure regular checks are performed on all reefer trailers at a facility and all necessary and important information is recorded.
Various standard reports and dashboards can be provided including recent arrivals, departures, and yard capacity. You can view empties by the carrier, which can be augmented by custom reports. Yard managers can export the reports to Excel or scheduled to be run at predetermined times.
You can track your vehicles in real time and that can be paired with various reports so that you can plan better routes, dispatch drivers at the last minute, and share accurate ETAs with customers.
The value of existing transportation management systems (TMS), warehouse management systems (WMS) and enterprise resource planning (ERP) systems can be enhanced through easy integration and the provision of real-time visibility and data through web API.
A graphical view of dock doors can be provided that shows yard asset details and the ability to initiate moves to and from the door. Dock Scheduling capabilities can also be included, which can be used as an inbound load planning tool by yard managers or trading partners.
Yard assets can tracked and located in real-time by the users using passive RFID, GPS, and other sensors and the information collected can be presented in an easy-to-use, cloud-based system.
Organizations can view, gain insights and analytics easily, and manage yards, facilities, and transportation execution activities as integrated operations.
Offering Yard Management Software?
Customers in the market for Yard Management Software are actively browsing on SaaSUncovered. Be certain they come across your Yard Management Software.
Get Listed